Type 1 diabetes occurs when the pancreas is unable to produce any or enough sugar-lowering hormone and becomes a lifelong condition once it develops during childhood. Type 2 diabetes is a reversible chronic condition, where genetic, age and weight-related factors combine to cause resistance to the sugar-lowering hormone. Even though type 1 and type 2 are entirely different conditions, both types of diabetes are controllable through the right diet and the right amount of exercise.


Why Controlling Diabetes is Important
The good news is controlling diabetes by keeping your blood sugar levels under control is both possible and easy, and can prevent many health problems from happening or recurring. But what can happen if diabetes is not under control?
Uncontrolled blood sugar levels can cause short and long term complications. That's why controlling blood sugar level is crucial for it to not turn into a disturbing factor in the person's daily life. In the short term, uncontrolled blood sugar levels can cause conditions like;
– Hypoglycemia, which is related to low blood sugar levels and has symptoms such as feeling shaky or dizzy in the morning.
– Hyperglycemia, which is related to high blood sugar levels and has symptoms, such as a frequent need to urinate and increased thirst.
– Diabetic Ketoacidosis which is connected with dehydration and causes harmful ketones to develop and accumulate in the body because of the fat break down in the body at a rapid rate.In the long term, not controlling diabetes can cause severe and dangerous health complications. It can cause damage to essential organs in the body such as eyes, heart, liver, kidney, pancreas, and blood vessels. It increases the risk of various types of heart disease, damage to the small and large blood vessels of the eyes, feet, legs, and brain, narrowing of arteries, stroke, kidney disease and more.
These problems can occur commonly in adults with diabetes but do not generally show up in kids who have had diabetes for just a few years.
The Connection Between Diabetes and Obesity
Increased levels of fat in the body is associated with resistance to the sugar-lowering hormone. Obesity, sudden weight gain and having excess weight, especially around the abdomen area can be a significant cause of development of type 2 diabetes.
Even though type 1 diabetes is not related to obesity or weight gain, it is still connected with resistance to the sugar-lowering hormone. Obesity and gaining excess weight can worsen type 1 diabetes and cause cardiometabolic complications.
It is necessary to have a doctor consultation and clinical guidelines to prevent obesity before it leads to type 2 diabetes and worsens type 1 diabetes.
How to Control Diabetes
Having desirable sugar levels and maintaining them in daily life can sound like hard work, but achieving this is actually easy.
A regular diet and exercise plan, testing blood sugar levels on a regular basis, and more importantly, setting smart goals can help you control your diabetes.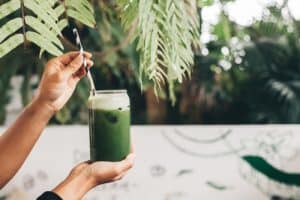 Diabetes is a Controllable Health Condition
Studies show that the prevalence of type 2 diabetes has been increasing around the world. Unlike type 1 diabetes, type 2 diabetes often occurs because of unhealthy eating habits, toxin accumulation, lack of physical activity, a sedentary lifestyle, wrong life choices, stress and many other factors. That's why, type 2 diabetes is controllable with the right type of lifestyle, the right diet and enough exercise.
How to Control Diabetes Through Diet And Exercise
A healthy diet and regular exercise are two main essentials of human life to both maintain overall well-being, prevent diseases and control genetic or chronic health conditions. These two are also very effective in diabetes management.
Why Diet?
Because a healthy diet can help you control diabetes. Changing your bad eating habits and being more aware of which food works best for your body are actually two easy steps to better health. A healthy diet regularly can help you;
lose weight, control weight gain, and maintain a healthy weight.
keep your glucose at a healthy and desirable level.
have more energy and motivation in your daily life.
What to Eat?
The critical part of eating with diabetes is choosing different, healthy foods from all food groups. This way, you can combine the benefits of all food groups in your body. But to do this healthy food combination, you need to be aware of the right food groups. That's why it is advised to work with a specialist and doctor to make the right meal plan.
A raw vegan diet like a low carbohydrate or ketogenic diet, with vegetables and nutrient-dense foods, can help in lowering blood sugar levels. Some fruits can contain a high glycemic index. Thus, it is advised to stick with citrus fruits.
Nuts & Grains:
Fiber is a great, easy to find and necessary nutrient for your diet to control diabetes. Whole grains and nuts contain a good amount of fiber which is easy to digest, and at the same time makes you feel full. Also nuts, especially almonds and walnuts are healthy options when compared to carbohydrates. They can help decrease sugar-lowering hormone levels and are beneficial for a healthy heart.
Vegetables:
Vegetables contain proper amounts of fiber and vitamins. Compared to fruits, vegetable impact on blood sugar levels is minimal. Organic, fresh vegetables and leafy greens like broccoli, kale, spinach, and cabbage are both antioxidant and in a regular diet plan, they help to maintain blood sugar levels.
Citrus Fruits:
Studies have shown that citrus fruits can help control blood sugar levels. Citrus fruits such as lemons, oranges, and grapefruits both contain good amount vitamin c, folate and minerals.
Chia Seeds:
Chia seeds are antioxidant nutrients which contains the right amount of fiber and protein. They can help you lose weight by lowering your appetite.
What to limit?
It is essential to balance the glycemic index through diet. Foods high on the glycemic index can increase blood sugar. That's why it is good to avoid foods high on the glycemic index such as; white pasta, white bread, white rice, foods or drinks that contain high amounts of salt or sugar and high GI fruits like pineapple and melons. Glycemic load is of the same importance as the glycemic index. Because the period of time that glycemic load disturbs you is longer and elevated than the glycemic index.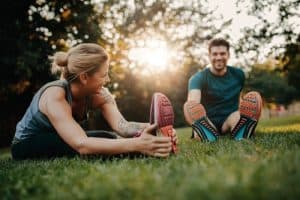 Why Exercise?
Exercise contributes to weight loss alongside diet. Now we all know that weight gain and obesity can increase the risk of type 2 diabetes and worsen type 1. Thus, it is important to increase physical activity to reach a healthy weight, maintain it and avoid or control diabetes.
Exercise and abandoning sedentary lifestyle can bring you motivation in your daily life and improve your overall well-being. With a good exercise plan, you can lower your blood sugar levels and improve the good cholesterol.
How to Exercise for Diabetes Control?
What should be considered about exercise to control diabetes are the duration of exercise and the gap time between exercise and your last meal. Like the diet plan, you should talk to your doctor and get information from a trainer about which exercise plan is the best for you.
Aerobic Exercises
Aerobic exercises help in losing weight, lowering blood sugar and increasing the level of good cholesterol.
You can make a weekly plan of walking, running, swimming or even dancing. Brisk walking which is not very tiring can be an easy exercise to start with. Running can also be a great exercise to burn calories. Swimming makes the entire bodywork and also being in the water is relaxing.
Strengthening Exercises
After adopting aerobic exercises in your weekly routine, you can start strengthening exercises.
Exercises such as weight training and lifting help you strengthen your muscles and have healthier bones. When most of the glucose in the body is used by muscles during these exercises, your body's ability to control your blood sugar levels increases.
Flexibility Exercises
Flexibility exercises include techniques like rolling, bending and stretching. You can try yoga, which includes all of these techniques or prefer to stretch a specific area in the body.
Flexibility is very beneficial to reach muscles that you won't be able to reach through other exercise types. Stretching helps to lower blood sugar levels and is beneficial for diabetes management, especially for diabetes type 2. Stretching can be a pre-exercise for strengthening exercises. It is a calming and relaxing way of exercising which makes your body more balanced sugar.