TheLifeCo Phuket
Wellbeing and Detox Center
Natural Solutions & Personalized Programs
We invite you on a health journey to one of Thailand's most beautiful islands, Phuket. At TheLifeCo Phuket holistic wellness center, you will find natural solutions to improve your overall quality of life with a 360° holistic wellness approach to body, mind and soul.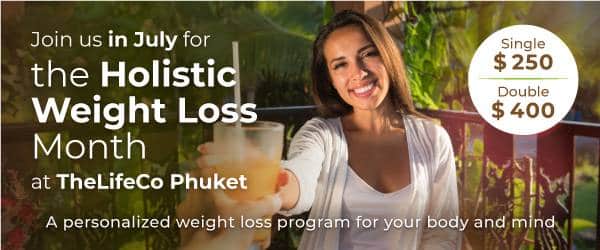 What is waiting for you during Holistic Weight Loss Month?
Holistic weight loss month is not just about achieving short-term weight loss goals. We believe in helping our participants kickstart sustainable healthy habits that will last a lifetime.
Participating in a personalized weight program in July, you will enjoy an impressive range of activities, sessions, and talks to support your weight loss journey. This holistic journey will allow you to better understand nutrition and learn how to make healthier food choices.
You will also receive guidance on exercise and other essential lifestyle changes for maintaining a healthy weight and overall wellbeing. With our focus on sustainable habits, we help you achieve lasting success in your weight loss journey and beyond.
THELIFECO PHUKET WELLBEING
A Healthy Holiday Awaits You at Phuket's Best Wellness Center
Do you need a relaxing time away from stress and hectic lifestyle? We offer more than this at TheLifeCo Phuket! With more than 16 years of providing high-quality healing and detoxification programs alongside the soothing atmosphere of Southeast Asia, an unforgettable experience is waiting for you.
At TheLifeCo Phuket, we offer our guests an excellent combination of detox and healthy nutrition programs, guiding you through a healthier lifestyle and helping you relieve stress. Here you will have professional medical services, mindfulness support, fantastic raw food options, natural therapies under the ultimate wellbeing experience!
Expect Much More Than a Weight Loss!
By participating in this program, you can expect a range of additional benefits, including: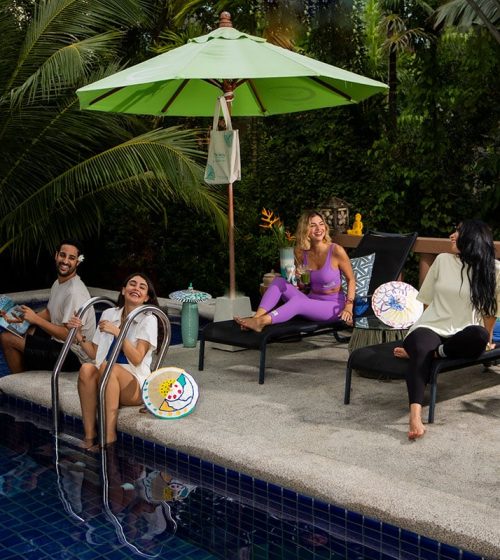 A Special Journey to a Healthier You
TheLifeCo Phuket holistic wellness center will guide you to make healthy and sustainable lifestyle choices to live your life with the best version of yourself.
Improve Your Wellbeing and Quality of Life
Our foundation is based on improving body, mind and soul holistically. Joining a program at TheLifeCo Phuket means experiencing the ultimate wellness in a healing environment. Here you will have an experience that will meet your needs, understand yourself better, learn how to live healthier and become a better version of yourself!
Join Us Whenever You Want
It is you who decides the dates! Any program and retreat you will join at TheLifeCo Phuket have flexible dates. All you should do is pick your start and end dates, ask us for availability and join us whenever you want, the entire year. We suggest you join a 4-7 days program to experience a healthier change!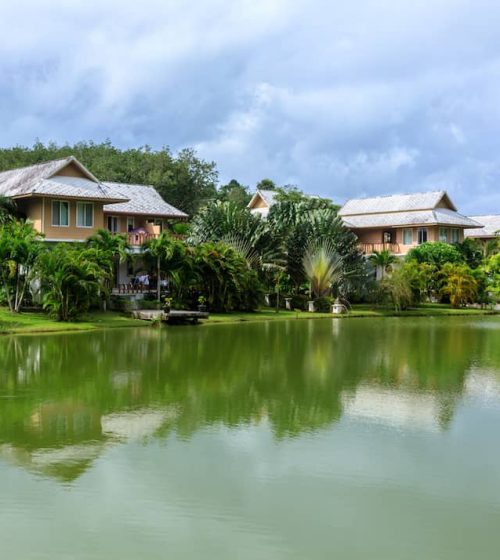 For Questions & Reservation
We are here to guide you through your program. Reach us to start with planning it together!
*Prices above include our standard services and accommodation.
*Our room rates may vary according to times of the year and other factors. You can contact our team for more information.
Included Knowledge Building Services*
*The frequency and schedule of classes may vary due to availability of instructors.
Time to Wellcation with Special Prices
Enjoy the best weather at our lake view rooms, where you can rest, heal and rejuvenate in a soothing atmosphere. We offer you the best prices of the year! The best time to start your transformation is NOW.
We Assist You in Planning
All you need to do is reach our customer service and give us the required information. We fully assist you in planning your trip to TheLifeCo Phuket.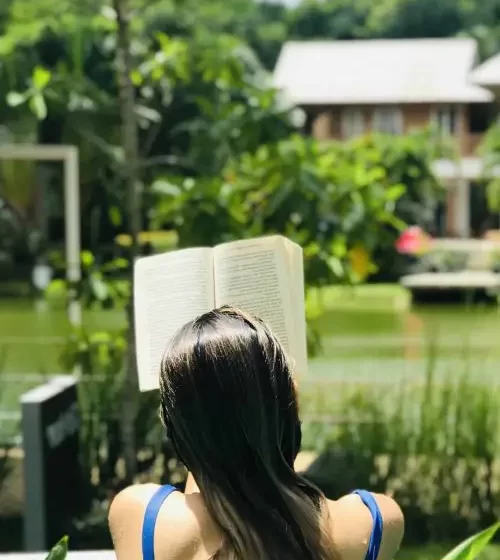 AT THE PEARL OF THE ANDAMAN
Best Detox Retreat in Phuket
TheLifeCo Phuket offers everything that is needed to refresh the mind & body. Your options are so broad, ranging from detox juices to exotic Thai massages, meditation & yoga to sound healing, colon cleansing to IV treatments, mental wellness support to nourishing food education and a lot more!
Try our Body and Balance Therapy
This holistic therapy helps restore balance and alleviate pain and symptoms associated with musculoskeletal disorders. It uses reconditioning of muscle and tendon tissue in the affected area to address the underlying cause of imbalances. Body Balance Therapy can help people suffering from these conditions find relief, including neck pain, back pain, stiffness, pinched nerves, joint contractures, muscle spasms and reduced mobility.
Create Lasting Happiness with
Mental Wellness & Mindfulness
During your experience at TheLifeCo Phuket, you will learn how to access the present moment, and connect with your source, inner power and freedom.
DETOX & WELLNESS RETREAT AT PHUKET
What Makes TheLifeCo Phuket Different?
Our unique programs are different from any other as they will allow you to reconnect to your most powerful self. Any program we offer at TheLifeCo Phuket will be built around detox and healthy nutrition plans, natural treatments and therapies, nutritious supplements, physical & spiritual exercises, educational lectures and raw-food workshops, to enhance your experience.
We provide specific medical services and clinically integrated healing programs for guests recovering from cancer and chronic diseases. We look forward to guiding you through a life-transforming, optimal health experience at TheLifeCo Phuket.
Detox Programs​
Experience Master Detox program, the award-winning method, and the most effective detox programs.
Weight Loss Programs
We create personalized weight loss programs based on your needs and goals to help you achieve sustainable results.
High Blood Pressure Program
This is a unique program designed to prevent and reduce hypertension naturally, without medication.
Liver Detox Program
To prevent and reduce liver disease, you can boost your liver by eliminating toxins and letting it renew itself with the liver detox program.
Type 2 Diabetes Program
You can prevent, reduce and heal type 2 diabetes through effective methods and healthy lifestyle changes you will go through at TheLifeCo.
Healthy Nutrition Programs
Discover the healing power of raw food at TheLifeCo. We offer a tasty and therapeutic experience at our healthy nutrition programs.
GetFit & Healthy Program
Be ready to get fit! This program is for those who like to be on an active program with various exercise plans, gain muscle and lose weight at the same time.
Water Fasting Program
Our experienced health team will guide you through one of the most effective fasting methods,
water fasting
, at TheLifeCo centers.
Anti-Aging Program
We combine ant aging meal plans, natural therapies, treatments and activities to rejuvenate you from the inside out.
Cholesterol Lowering Program
Protect your heart health and improve your overall health by lowering your cholesterol levels with this effective program.
For Questions & Reservation
We are here to guide you through your program. Reach us to start with planning it together!
*Prices above include our standard services and accommodation.
*Our room rates may vary according to times of the year and other factors. You can contact our team for more information.
''Diabetes Recovery Program cut down on my insulin dosing to zero.''
''TheLifeCo's approach to treating diabetes helped me find a different way of looking at it and helping myself in treating it. I was already bursting with life on my seventh day of treatment!''
''I had an incredible retreat experience at TheLifeCo.''
TheLifeCo has changed the lives of many people worldwide, for more than 15 years, through its medically supervised detox and healthy nutrition programs.
TheLifeCo Phuket is located in the peaceful and relaxing Naithon area.
Our team of doctors and program coordinators will be by your side during your stay.
We combine Western and Chinese medicine with the natural treatments that we offer.
You can spend time at the beach, explore fantastic nature and the rest of Phuket!
Our significant detox program, master cleanse has been awarded various international awards.
You can enjoy Tai Chi, Thai Box, fitness and different physical activities during your stay.
Learn how to eat, think and live healthy through our daily/weekly on-site courses.
Our experienced wellness team and program coordinators will assist you during your program.
We can identify your body mass index (BMI) to compare it at the end of your program.
Mindfulness activities such as yoga, meditation and sound healing therapy will help you become mindful.
''It's the Master Detox, which is the one Kate Moss does year in and year out when she needs a beauty and healing boost. She often takes best friend Naomi Campbell with her.''
WHY MAKES THELIFECO PHUKET HOLISTIC WELLNES CENTER UNIQUE?
A Healing Environment Easy to Reach
The luxury of arriving at the chosen destination without stress and tight connecting flights is an essential consideration for any traveller, especially if the reason for traveling is relaxation. TheLifeCo Phuket holistic wellness center is in the famously beautiful Naithon region of the island, on the edge of a lake surrounded by nature, where your privacy and peace of mind is guaranteed. With its location close to Phuket International Airport and direct flight options from Europe, the Gulf, Asia, and the Far East, TheLifeCo Phuket holistic wellness center provides a healing environment that is easy to reach!
Why Do You Need Such a Break?
Focusing on yourself and your body's needs like you never did before, allowing the removal of all the toxicity you gained over the years spent in a toxic environment, makes it necessary for such breaks. TheLifeCo Phuket holistic wellness center is aware of this, and we will always do our best to support you on your healing journey at every level possible! When you have a holiday where you focus on yourself and forget about the problems of daily life, where you are surrounded by like-minded people and a professional staff, who understand your needs and requirements, you will not want your break to end!
''I am grateful that I have another chance in life.''
''I couldn't walk when I came to TheLifeCo Phuket holistic wellness center, but now my pain was diminishing. I feel amazing. From going to not walking and not functional, I feel like I am back in life again. ''
''An Experience that Made Us Feel Like Home!''
Travel Couple & Lifestyle Photographers Fokke & Ho Baarsen was at TheLifeCo Phuket Holistic Wellness Center to combine their vacation with a healthy lifestyle journey. 
For Questions & Reservation
We are here to guide you through your program. Reach us to start with planning it together!
*Prices above include our standard services and accommodation.
*Our room rates may vary according to times of the year and other factors. You can contact our team for more information.
Contact TheLifeCo Phuket Holistic Wellness Center