TheLifeCo Akra Antalya Wellbeing and Detox Center
Comprehensive Approach to Healing
You are invited to a healing and relaxing health journey in the beautiful atmosphere of the Mediterranean. You will focus on your body, mind and soul and experience an unforgettable retreat at the safest hands of professionals.
THELIFECO WELLBEING AKRA ANTALYA
The Most Effective Detox & Weight Loss Holidays in Europe
TheLifeCo Wellbeing Akra Antalya center has Europe's best result-oriented options of healthy nutrition and detox programs, along with rejuvenating beauty treatments. Located within the famous 5-star Akra Hotel, the quality of TheLifeCo Akra Antalya reflects in its holistic approach to wellbeing.
Here you will be provided with the ultimate renewal by an effective detox or healthy nutrition program and a comprehensive set of therapies in a healing environment. Ideal for business trips, spa holidays and family holidays, TheLifeCo Akra Antalya detox center could be your next stop in Turkey for a refreshing wellness retreat with spectacular views of the Mediterranean Sea.
EXPERIENCE THELIFECO WELLBEING AKRA ANTALYA CENTER
A Retreat that will Change Your Life
TheLifeCo will guide you to a healthier life by introducing healthy lifestyle changes that you will easily follow.
Join Your Program Whenever You Want
When you decide to join a program with us, you don't need to depend on a specific start or end date. You can pick your dates based on your plan and join your personalized program at TheLifeCo whenever you want during the entire year!
At TheLifeCo, you can decide your program length based on your needs and our availability. We recommend minimum 4-days to experience a healthy change in your body, mind and soul and get the spirit of wellness! But staying from 4 to 30 days is all up to you!
Change Your Habits for the Better
After experiencing the ultimate wellness at TheLifeCo through a personalized program, you will feel relaxed, renewed and motivated to a healthier lifestyle. Our programs will trigger your body's and mind's natural healing and rejuvenating power to help you become the best version of yourself.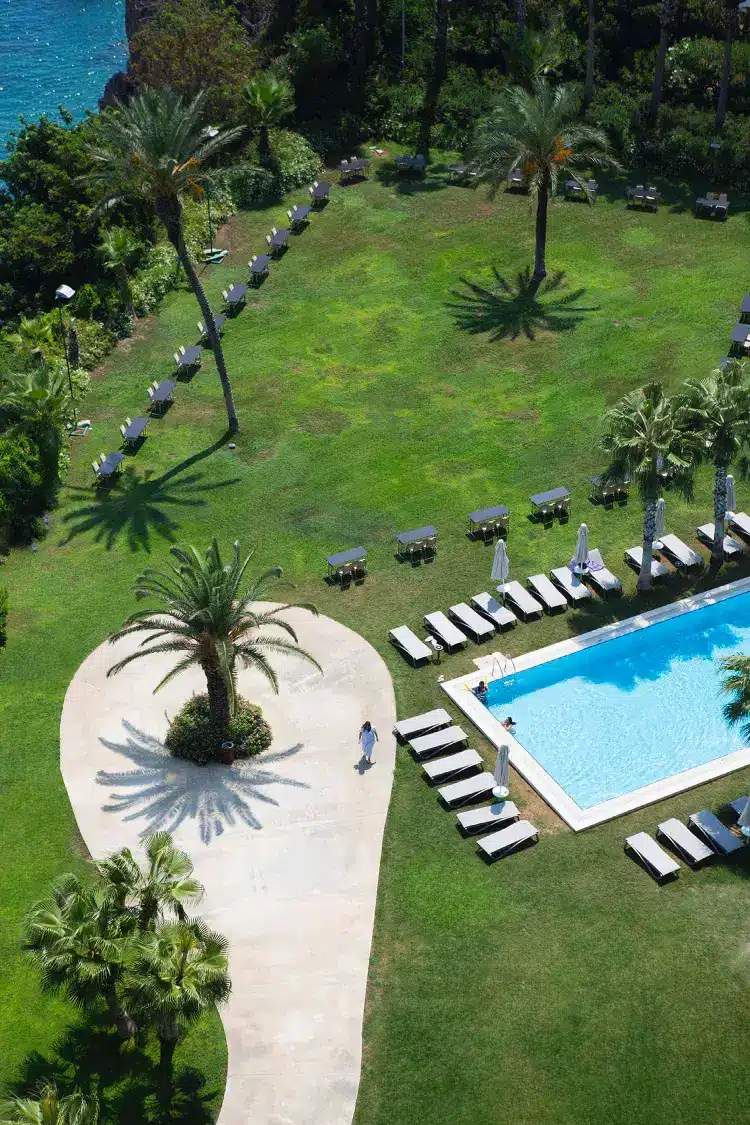 Best Detox Retreat in Europe
TheLifeCo Wellbeing Akra Antalya center offers you a peaceful environment during your program to support your health and protect the balance of your body, soul and mind. In addition to professionally prepared health programs and detox packages, you will have various training programs and food workshops that will guide you to live a healthier life.
A HOLISTIC APPROACH TO HEALTH & WELLBEING
What does TheLifeCo Akra Antalya offer?
Since 2014, TheLifeCo Wellbeing Akra Antalya center offers detox and healthy nutrition plans that are effective and result-proven. Any program and health retreat you join here will be built around one of these plans and supported with natural therapies, nutritious supplements, physical & spiritual exercises, educational lectures, and raw-food workshops.
You can add beauty treatments and spa treatments to your program to enhance your experience. Moreover, you can try our special skincare sessions to eliminate fine lines, wrinkles and have radiant skin.
Detox Programs​
Improve your overall health and wellbeing by triggering your body's natural detox and healing power.
Weight Loss Programs
You will experience a healthy and natural weight loss progress through our personalized and effective weight loss programs.
High Blood Pressure Treatment
Our healthy nutrition and detox plans effectively treat and prevent high blood pressure and reduce its effects without using medication.
Liver Cleanse Program
The liver cleanse program, specially designed to improve liver health, will effectively detoxify and rejuvenate your liver.
Type 2 Diabetes Program
Our unique programs effectively treat and prevent type 2 diabetes and reduce its effects without using medication.
Healthy Nutrition Programs
We think of food as a medicine and offer evidence-based diet plans such as intermittent fasting, ketogenic and low-calorie diet.
GetFit & Healthy Program
A perfect combination of exercise, plant-based nutrition and mindfulness activities. İdeal for those who want to get fitter, firmer and rejuvenated.
Water Fasting Program
Also known as water cleanse,
water fasting
is an effective fasting method that you can experience under medical supervision.
Anti-Aging Program
Reverse and reduce the effects of aging through our unique programs, powered by plant-based nutrition.
Cholesterol Program
Protect heart health by joining our cholesterol reduction programs and balance high cholesterol levels without using statins.
Learn more about our programs and services by reaching our guest relations team!
TheLifeCo Akra Antalya Prices
Deluxe Room with City View
Deluxe Room with Sea View
*Prices above include our standard services and accommodation.
*Our room rates may vary according to times of the year and other factors. You can contact our team for more information.
Your Safety is our Priority
Your safety is first at TheLifeCo wellbeing centers. Our facilities follow all hygiene standards under COVID-19 regulations to provide the safest and best experience for our guests and employees. All our rooms, common areas and food services are optimized with the latest technology disinfectants.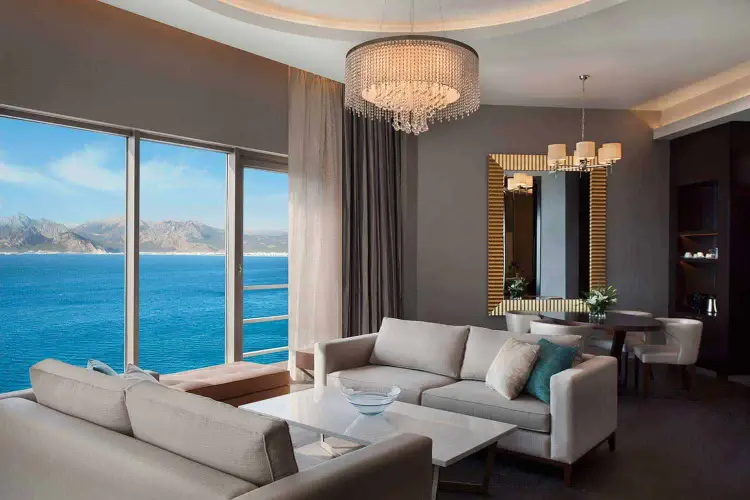 ''I learned how to make healthy lifestyle choices at TheLifeCo.''
TheLifeCo wellbeing centers doesn't only improve your health and well-being, but also provide you with helpful information and inspiration for building healthy lifestyle habits. Join this unforgettable experience!
Located in the 5-star Akra hotel, our wellbeing center offers you one of the most comfortable experiences during your health journey.
During your stay, you can have a daily city tours and visit famous spots of Antalya such as Kaleiçi and Old city.
Combining its expertise with years of experience, our healthcare team will be with you for all your needs during your program.
Natural health therapies we offer will accelerate your healing process and strengthens your immune system.
Our programs and wellbeing centers has been awarded various international awards!
You can use GYM, outdoor yoga area, and Olympic pool during your stay and take lessons from our fitness and yoga instructors.
During your experience with us, our raw-food workshops and healthy lifestyle educations will make your transformation permanent.
Our experienced dietitian and program coordinators will be with you to create the most suitable detox and nutrition program for you.
You can measure and compare your soft tissue, fat and water values at the beginning and end of your program.
We offer yoga, meditation and breathing therapy to remove stress, anxiety and fatigue from your body in a peaceful environment.
We will be happy to host you at TheLifeCo Wellbeing Akra Antalya center, where we have touched the lives of many guests from Turkey and the world since 2014!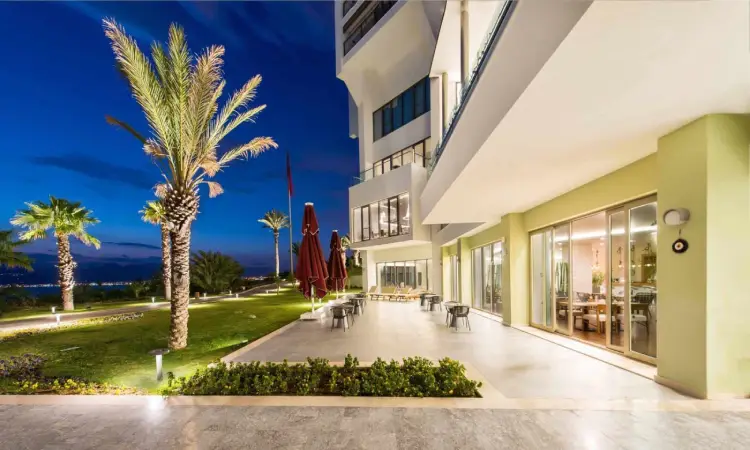 ''In TheLifeCo Wellbeing Akra Antalya center, I joined a master detox program. I have lost excess weight and dropped most of my medication for high blood sugar, high blood pressure, and reduced alcohol consumption. You won't be disappointed!''
''Lovely location, clean rooms, great spa facilities, delicious raw vegan food & welcoming professional stuff! A must-visit Detox Center & Health Spa!''
TheLifeCo Wellbeing Akra Antalya Center FAQ
Our Guest Relationship Officer will get in touch with you shortly to guide you to choose the optimum options at our wellbeing center
TheLifeCo Akra Antalya Prices
Deluxe Room with City View
Deluxe Room with Sea View
*Prices above include our standard services and accommodation.
*Our room rates may vary according to times of the year and other factors. You can contact our team for more information.
Contact TheLifeCo Wellbeing Akra Antalya Center