Living modern times, we are easily distracted by so many factors and unable to focus on what we really need to or want to. Frantic rush around us in daily life causes tiredness and restlessness which later lead to focus and concentration problems and a loss of control on emotions. When you don't slow down and find peace, unconsciously, you start to struggle with recurring patterns.
As The LifeCo, we are aware that every individual feels pressured about being successful and dealing with the requirements of the modern world. We have created Mindful Living program to guide and empower you to cope with modern life and transform the stress which disturbs our physical and mental well-being, into happiness.
For A Better Quality Of Life, Heal Your Body Mind Together

Our approach in mindfulness comes with a set of graduated lectures, activities, workshops along with yoga, meditation and physical and mental detoxification programs. This way, our guests can restore their physical, mental, spiritual presence as well as adopt a different perspective and standpoint to themselves and life itself.

We offer the concept of Mindfulness in our centers but the most extensive Mindful Living program is available in The LifeCo Phuket Center.
"Eat, Think, Live Mindfully!"
Mindful living is a deep philosophy and a great way to cultivate the flow state in life which emphasizes the importance of being in the moment. It is a state of being aware of yourself and your surroundings without thinking about the past or worrying about the future. Mindfulness makes up the base for any successful mental health project that we lead.
The key to mindfulness is to understand and try to apply mindful attitudes to our daily lives.
Here are 10 essentials to get started with Mindfulness:
1. Meditation:
Meditation for being in the present moment is a fundamental part of the mindfulness concept and a great asset to be inserted in our lives.
2. Validation:
This skill involves respecting others' thoughts and behaviors, thus letting others feel validated. You can validate a person but still have different opinions or ideas. You should be able to communicate them without being uncomfortable.
3. Using wise mind:
Wise mind is the intersection of your emotional mind and rational mind. Being in wise mind territory while living the moment is the best way of approaching life.
4. Non-Judging:
When we begin practicing paying attention to the activity in our minds, it is common to discover and be surprised by the fact that we are constantly generating judgements about our experiences. To be able to be truly mindful, we need to work on our non-judging skills.
5. Patience:
Patience is a form of wisdom, it demonstrates that we understand and accept the fact that sometimes things must unfold in their own time.
6. Beginner's Mind:
A mind that is willing to experience everything as if it is being experienced by you for the first time.
7. Trust:
Developing a basic trust in yourself and your feelings is an integral part of meditation training.
8. Radical Acceptance:
Seeing things as they actually are in the present. This skill is a must for a mindful living.
9. Letting Go:
Cultivating the attitude of letting go, or non- attachment, is fundamental in the practice of mindfulness.

10. Being grateful:
Life is there to be experienced with all varieties. We should not assume that we will be stuck with a version of reality, be ready for different colors or versions. Being grateful to simple things, such as you could wake up this morning also and you have running water.
Reservation Inquiry for Standard Program
You can make an inquiry by filling the reservation form. Once you fill the form our team will get in touch with you to inform you about our programs. You may address additional questions to our reservations team and together you can decide on the best option in terms of dates and logistics.
What is Waiting for You About Mindfulness at The LifeCo Phuket?
We believe that a good health also comes from a good state of mind. That's why we provide various activities, lectures and workshops with our experienced coaches in our Phuket Center to help our guests to understand the importance of living mindful.
Through our expert-led workshops and talks, you'll discover effective strategies to use throughout your life, touching on personal relationships, stress management, and even having more fun.
Meet our experts that will help you change your perspective on life:
Tenzin Josh has been with us at our center in Phuket for the last few months, the good news is that he is here to stay. He's been a great asset to The LifeCo family and all our guests have really enjoyed his meditation sessions and talks on mental well-being. Tenzin has a wealth of experience in coaching people to train their minds in order to live life to the full as well as in-depth knowledge and experience in meditation.
You can join Tenzin'ss daily meditation sessions in the morning for 30 min.
You can join his lectures on mindfulness
You can have a free consultation session with him included in the program
You can have private sessions with him to learn how to meditate (extra paid)
Renata Citrons is a devoted yogi with over 15 years in the study, personal development and teachings of the yogic path. After an injury, she was inspired to try yoga as an alternative healing method and quickly realized that yoga was more than just postures and poses and it was both a lifestyle and a personal development tool. Renata brings not only her wisdom from having to go through her own personal daily practice but also much experience to enhance her teachings.
You can join Renata's group classes of Yoga, Sound Healing Therapy and Mandala Painting (included)
You can have private Reiki and Sound Healing Massage with Tibetan singing bawls as well (extra paid)
Susanna is an experienced Reiki master, energy healer and breathing coach. Her strong values are based on the constant attention that she dedicates to the development of talent and personal growth. In her work she uses powerful tools from her previous experiences, with the teachings she got from her mentors.
You can join her group classes on transformative breathwork (included)
You can have private session with her for transformative breathwork (extra paid)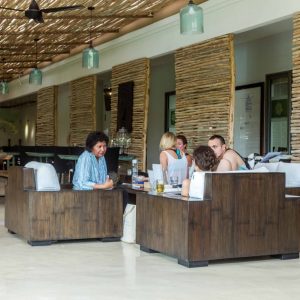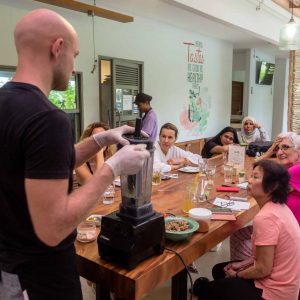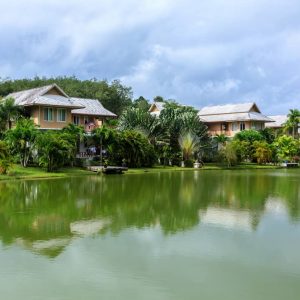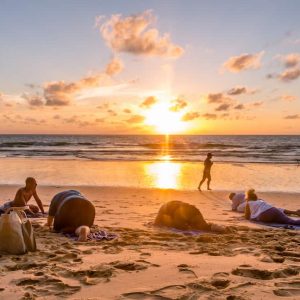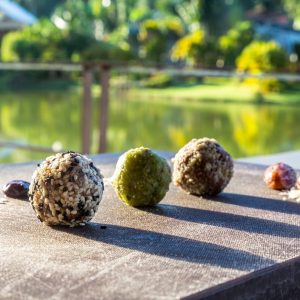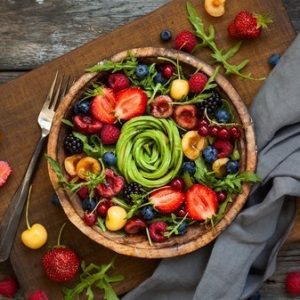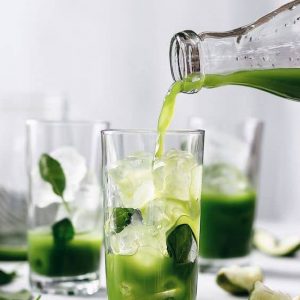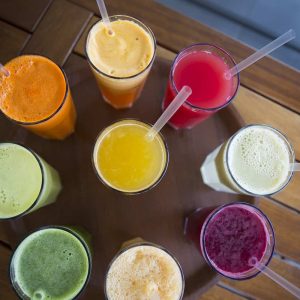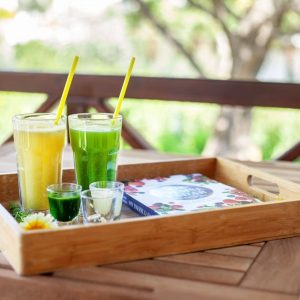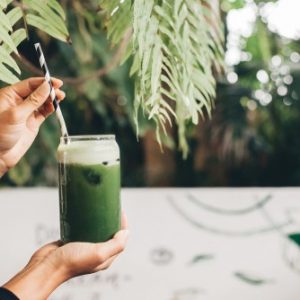 What are the Benefits of Mindfulness?
While cleaning your body with our detox program, you will discover mindfulness, meditation, stress and emotion regulation, or how to create a happier life with increased inner peace.

You will learn the keys to reconnecting with your innate essence. You will know how to recognize, uncover, and release the unconscious patterns you have regarding your beliefs about yourself and life that are unknowingly sabotaging your relationships.
''It's the Master Detox, which is the one Kate Moss does year in and year out when she needs a beauty and healing boost. She often takes best friend Naomi Campbell with her.''
The LifeCo has once again been recognized by World Spa Awards by our signature "Master Detox Programme" You can also have a look at the program and apply for it in any of our centers!
Diabetes recovery program is designed to help manage and reverse diabetes naturally.
Ultimate Detox consists of a detox or healthy nutrition plan & natural therapies that accelerate the detoxification process.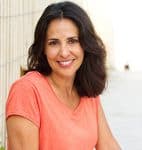 Anti-Aging Program consists of a detox plan along with natural therapies to help to slow down the aging effects.
Water fasting, also known as a water cleanse, is a type of fasting in which you consume only water for a set period of time.
The LifeCo Bodrum is a unique destination for healing and detoxification in Europe. We are here to guide you of the way to your healing during your stay with us. Our programs aim to revitalize and connect your body, mind and emotions, re-energise and balance you fully with activities such as yoga, meditation and daily walks. As The LifeCo Bodrum, we offer our guests a wonderful combination of detox experience and relaxing holiday at Bodrum's soothing environment to improve your overall well-being. Join us for a special experience at The LifeCo Bodrum.
We invite you to a health journey at one of Thailand's most beautiful islands, Phuket. At The LifeCo Phuket, we offer you detox, healthy nutrition and wellness programs, along with natural therapies with professional medical services as well as mindfulness support. An unforgettable experience is waiting for you together with our 15 years of experience and the healing atmosphere of Southeast Asia.
Located within the famous 5-star Akra Hotel, The LifeCo Akra Antalya Center offers its guests Europe's best result oriented options of healthy nutrition and detox programs. At The LifeCo Akra Antalya, you will feel renewed by a comprehensive set of therapies, a healthy nutrition plan and the ultimate soothing environment while your loved ones enjoy the city of Antalya. Ideal for business trips and family holidays, The LifeCo Akra Antalya could be your next stop for a refreshing and pleasant holiday with spectacular views of the Mediterranean Sea.
Reservation Inquiry for Standard Program
You can make an inquiry by filling the reservation form. Once you fill the form our team will get in touch with you to inform you about our programs. You may address additional questions to our reservations team and together you can decide on the best option in terms of dates and logistics.
Mindfull Living Program at The LifeCo Phuket
Mindfulness will help you experience more fully the present moment while focusing less on painful experiences from the past or frightening possibilities in the future. Mindfulness will also give you tools to overcome habitual, negative judgments about yourself and others.
Ground Yourself in Nature
There are many benefits to grounding. Go outside and place your hands on a beautiful tree you feel drawn to. Imagine your energy being released into the tree as you are touching it. Leaving your body, travelling through your arms, out through your fingertips and into the tree trunk. Once you have released your old energy, receive the trees replenished energy by visualising it being absorbed through your fingertips, through your hands, arms, and distributed throughout your body.
Join anytime that suits you
The LifeCo Detox Programs can be attended at any time during the year. Minimum 4 days are recommended but we have had guests staying for up to 30 days for our programs. During the detox retreat, there may be guest experts in our centers and you are welcome to attend their workshops or lectures. Based on the availability you may change between different kind of detox programs as well. This can be decided by yourself based on directions provided by our detox experts. The first couple of days of the cleanse can be tough, because your body can resist the change in various ways but after this threshold is passed you will start feeling the real change!
Result Oriented Approach of The LifeCo
The LifeCo offer its guests the most result oriented detox programs in Europe. Since its opening in 2005, The LifeCo has been providing services in forms of weight loss retreats, healthy nutrition programs and it has become one of the most successful detox destinations in Europe. The LifeCo centers practice holistic medicine, detox diets, weight loss programs to help you achieve your ideal weight. Wellness programs in various areas to support your body, mind and spirit. The LifeCo does not only act as a detox spa but it also provides you with the knowledge about healthy lifestyle in general. Join one of our programs and experience true well-being in Europe.
Reservation Inquiry for Standard Program
You can make an inquiry by filling the reservation form. Once you fill the form our team will get in touch with you to inform you about our programs. You may address additional questions to our reservations team and together you can decide on the best option in terms of dates and logistics.