Detox Programs With Professional Support
TheLifeCo's wellness programs are specifically designed plans that aim to improve your health and happiness. Through a pleasant and comfortable stay in one of our resorts in Bodrum, Antalya or Phuket and completing a minimum 4-day program of any type will offer you countless proven benefits such as; better functioning digestion, healthier & shinier skin, boosted metabolism & immune, sense of lightness, cleaned gut and many more. In addition to all of these physical benefits, you will be leaving our site with the solid knowledge of "how to live a healthy and happy lifestyle" which is going to be the most essential gain.
At each of our centers, our professional medical team and detox experts will have consultations with our guests to determine the best path for their healing journey. For weight loss, anti-aging or cleansing purposes our guests will receive different treatments and their special conditions will be taken into consideration while deciding for the most optimal program for them.


As the benefits of a wellness program in our retreats addresses various needs and disease causes, we promise to provide a wide range of positive results for you to acquire. The expected results can change based on the individual's medical history, body type and other factors.
Higher Energy Levels
Toxin Elimination
Radiant and Healthier Skin
Healthy Weightloss
Better Digestion
Improved Immune System
Relaxed Mental-Being
Alkalinity
Increased Flexibility
Anyone can begin a wellness program no matter their health status. TheLifeCo will improve your health and happiness levels through its unprecedented 360° healing approach.
Excessive Weight
Low Energy
High Toxicity
Often Sick
Depressed
Irregular Bowel Movements
Skin Problems
Chronic Fatigue
Blood Pressure Problems
TheLifeCo Chronic Disease Prevention
Are you aware of your body's healing power? TheLifeCo retreats primary goal is to feed every individual with the awareness of the body's healing power, given the right conditions. Throughout 10 years of experience and 30.000+ guests healed, we have the privilege of creating the wellness programs –topped with therapies, exercises- that are designed with in-depth research, testing and optimization. Besides our main programs which focus on immune, detoxification, slimming, digestion, as TheLifeCo we have developed another set of programs that are focusing on other specific issues as diabetes, weight loss, anti-aging and even more.
Chronic diseases are a result of toxic accumulation and unhealthy life-style. At TheLifeCo, we aim to teach our guests the fundamentals of our body and what it is that has to be done to maintain its functioning at the optimum level.
Program Options at TheLifeCo Centers
TheLifeCo centers offer; six different Detox and Healthy Nutrition Plans that are effective and result-proven. Any program you'll join at TheLifeCo centers will be built with one of these plans and you can always choose to enhance your experience by trying various treatments and supporting therapies, nutritious supplements, physical & spiritual exercises, educational lectures and raw-food workshops.
*Program options at TheLifeCo centers are available for anyone. The exact program schedule will be determined after the initial consultation with the program coordinator.
An effective program to provide rejuvenation and detoxification on your liver.
An active program for those who wants to get fit fast by losing weight and cleanse the body from toxins.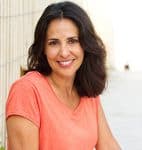 Anti-Aging Program consists of a detox plan along with natural therapies to help to slow down the aging effects.
Water fasting, also known as a water cleanse, is a type of fasting in which you consume only water for a set period of time.
Frequently Asked Questions
Reservation Inquiry for Standard Program
You can make an inquiry by filling the reservation form. Once you fill the form our team will get in touch with you to inform you about our programs. You may address additional questions to our reservations team and together you can decide on the best option in terms of dates and logistics.