Holistic Experience for a Fit & Healthy Body
The GetFit & Healthy Program is designed to offer an active cleansing & fitness experience offering many benefits at the same time. The LifeCo's result-oriented cleansing and nutrition programs are taken as a foundation and adjusted in accordance with each fitness seeker's needs.
Fundamental Aspects of the Program:
Daily exercise schedule
Plant-based meal plan
Cleansing Treatments & Therapies
Whether a gym-goer or daily jogger, this program is for those who have some experience in exercising and who wants to get fit in a short-term by losing weight, building muscles, improving flexibility, removing toxins and cleaning the lymphatic system.
Protein & Plant-Based Nutrition
Nutrition is always the most important part of physical and mental progress shown throughout any type of exercise regimen however it is often overlooked. At The LifeCo, you will have an all plant-based meal plan that will nourish you in the most efficient way possible, there will be no side effects compared to a dairy based protein diet. Green smoothies, vegan protein powders, meals, and shots will satisfy you with healthy carbs, protein and fats to support your body's needs during this active program as well as reducing inflammation in the body that causes most of the health problems known today.
Training & Treatments
Each participant is encouraged to use the infrared sauna, turbosonic vibration therapy, biophoton and massage therapies that are included in the package to accelerate the detoxification and lymphatic drainage process. Many other therapies and treatments will be available upon request.
In addition to the natural therapies, your personal fitness trainer will take care of you and go through all the necessary movements with you.
What is Included in Get Fit & Healthy Program?
Accommodation
Detox / Healthy Nutrition Program
Yoga / Meditation
Doctor Consultation
Body Composition Analysis
Nutrition and Diet Counseling
Nutrition and Diet Workshops
SPA, Fitness & Swimming Pool
Biophoton Therapy
Turbosonic Vibration Therapy
Infrared Sauna
Daily Steam Room Use
Daily Oxygen Therapy
Daily Colon Cleansing
"I'm very pleased with the results Get Fit & Healthy Program has given me. I've lost 4 kilos in 5 days."
Jesus M. – Spain
Reservation Inquiry for Standard Program
You can make an inquiry by filling the reservation form. Once you fill the form our team will get in touch with you to inform you about our programs. You may address additional questions to our reservations team and together you can decide on the best option in terms of dates and logistics.
What is Waiting for You on Get Fit & Healthy at The LifeCo?
Strength
Push your limits with exercises that require power, endurance and stamina. Every morning after your first shake, you will sweat off your excessive energy through quick and powerful movement.
Stretch
After the strength training noontime exercises selected to improve your flexibility and help you get to know your body better every noontime.
Restore
Every afternoon, enjoy exercises that get you out and about the beaches, jungles, trails and sea. By light restorative activities, your body and muscles will be prepared for the sleep and the next day.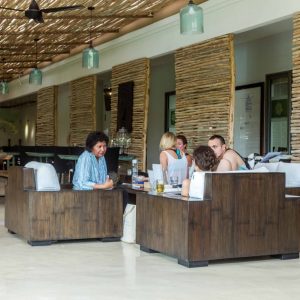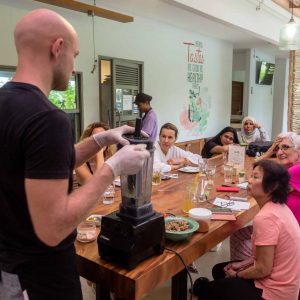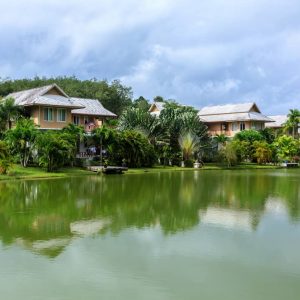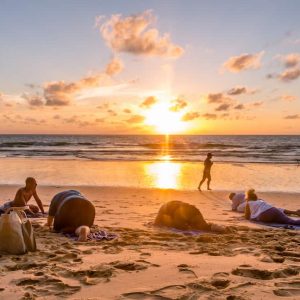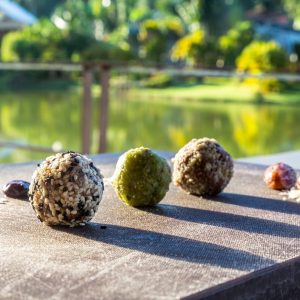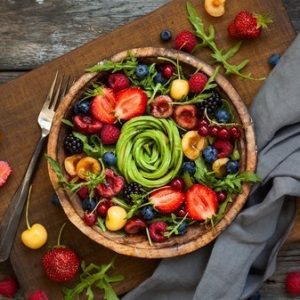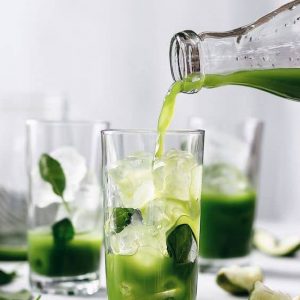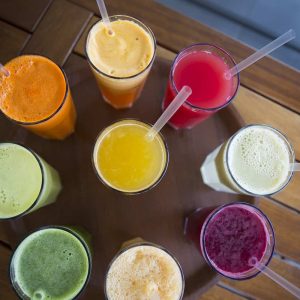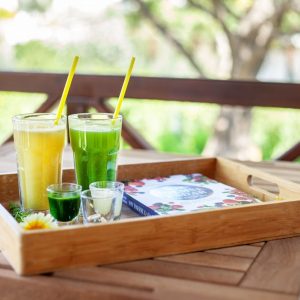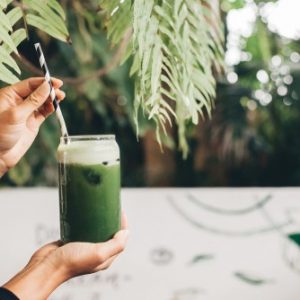 Get Fit&Healthy Daily Schedule
08:00 Alkalize
08:15 Aqua Gym or Walk
09:00 Breakfast
10:00 Full Body Workout
11:15 Protein Smoothie
12:00 Lunch
14:00 Yoga
15:30 Protein Smoothie
16:00 *Bootcamp
17:00 Workshops
18:00 Dinner
19:00 *Mat Plates
20:00 Green Juice Protein
21:00 2 Probiotics
* Bootcamp is 4 times, Mat Plates is 3 times a week.
An effective program to provide rejuvenation and detoxification on your liver.
An active program for those who wants to get fit fast by losing weight and cleanse the body from toxins.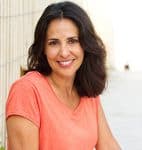 Anti-Aging Program consists of a detox plan along with natural therapies to help to slow down the aging effects.
Water fasting, also known as a water cleanse, is a type of fasting in which you consume only water for a set period of time.
Getfit & Healthy Program Prices
| Center | |
| --- | --- |
| Bodrum | 310 € |
| Phuket | 10.000 THB / 265 € |
The Prices are daily rates in standard rooms including standard program. Prices will differ according to your room and number of people selection.
There are 6 Options in the Standard Program: Master Cleanse, Green Juice Detox, Green Salad Detox, Anti-Aging Program, Low-calorie Program, Ketogenic Program. Your program will be prepared once you are at the center based on your requirements and needs.
You may address additional questions to our reservations team and together you can decide on the best option in terms of dates and logistics.
Reservation Inquiry for Standard Program
You can make an inquiry by filling the reservation form. Once you fill the form our team will get in touch with you to inform you about our programs. You may address additional questions to our reservations team and together you can decide on the best option in terms of dates and logistics.
In the abundance of palm trees The LifeCo, Phuket offers a Holistic approach to Well – Being and Well-Aging with Detox programmes aimed healthy living to its focused guests.
The LifeCo has once again been recognized by World Spa Awards by our signature "Master Detox Programme" You can also have a look at the program and apply for it in any of our centers!
Additional Therapies You Can Purchase During The Program
You may purchase additional therapies to boost the program results. Additional therapies may depend on your center preference. We prepared some pre-made packages for you with convenient pricing as well.
Back Massage uses classic massage techniques on the back to remove muscle tension and improve circulation.
Immune Cocktail provides a high dose of vitamin C that is effective on a variety of health problems. When you start feeling bad, have low energy, or when you feel exhausted, taking Vitamin C is a guaranteed way of recovering your energy. 
Sports massage, also known as connective tissue massage, this therapy is ideal for dancers, athletes and those who do an intense physical activity. The primary difference between sports massage and other classic massages is the rhythm and depth of the strokes applied during the massage.
FAQ about Get Fit & Healthy Program
Why should I choose The LifeCo?
The LifeCo is the first well-being center to have centers in different continents. We have centers in Bodrum, Antalya and Phuket. The LifeCo is considered the most result-oriented facility among its competitors and is constantly evolving based on your feedback and medical developments. All of The LifeCo centers have clinical license and medical doctors on-site. We are competitive in our pricing strategy as well. We don't believe the health of people should depend on their wealth and we are working a lot to create an awareness in the world to make our services available to everyone.
Were there famous guests at The LifeCo?
The LifeCo has hosted many celebrities throughout the years. Kate Moss, Naomi Campbell, Kelly Brook, Woody Harrelson and many other celebrities, journalists, politicians and public figures have visited our centers. The reason they did so is basically our result-oriented approach and privacy. When you detox at The LifeCo, we can assure you that your privacy will be one of our topmost priorities.
How many centers does The LifeCo have?
The LifeCo has 3 centers in total, 1 in Bodrum, 1 in Antalya and 1 in Phuket, Thailand.

Do I get a discount as a repeating guest?
At The LifeCo, we offer 10% discount to our repeating guests and notify them about our specials for all of our centers before anyone else. We also value our guests & friends and family and try to offer them the same privilege as well based on our occupancy situation.
As the chewing activity is eliminated in this program, your digestive system is aimed to be completely renewed and rested. By solely consuming juices, you give your digestive system a break and allow your body to use this energy to renew itself instead.
This diet plan is suitable for almost everyone except for those under 16, went through a surgery, pregnant women, nursing women and Type 1 diabetic people.
You may enjoy the GetFit & Healthy Program at any of our centers. Please remember, that the right program for you might also be decided after the initial consultation with our doctors and program coordinators. 
The LifeCo Bodrum is a unique destination for healing and detoxification in Europe. We are here to guide you of the way to your healing during your stay with us. Our programs aim to revitalize and connect your body, mind and emotions, re-energise and balance you fully with activities such as yoga, meditation and daily walks. As The LifeCo Bodrum, we offer our guests a wonderful combination of detox experience and relaxing holiday at Bodrum's soothing environment to improve your overall well-being. Join us for a special experience at The LifeCo Bodrum.
We invite you to a health journey at one of Thailand's most beautiful islands, Phuket. At The LifeCo Phuket, we offer you detox, healthy nutrition and wellness programs, along with natural therapies with professional medical services as well as mindfulness support. An unforgettable experience is waiting for you together with our 15 years of experience and the healing atmosphere of Southeast Asia.
Located within the famous 5-star Akra Hotel, The LifeCo Akra Antalya Center offers its guests Europe's best result oriented options of healthy nutrition and detox programs. At The LifeCo Akra Antalya, you will feel renewed by a comprehensive set of therapies, a healthy nutrition plan and the ultimate soothing environment while your loved ones enjoy the city of Antalya. Ideal for business trips and family holidays, The LifeCo Akra Antalya could be your next stop for a refreshing and pleasant holiday with spectacular views of the Mediterranean Sea.
Why should you choose a GetFit & Healthy Program at The LifeCo?
Our brain consumes around 25% of our daily energy but around 30% is already spent on digestion, producing the necessary enzymes and eliminating the toxins through blood circulation and ultimately through the bowels. When we take a time-out on digestion and consume no solid foods, the body can use this extra energy to start cleaning and renovating itself. The cleansing starts from the blood and liver. After the program is done, you are expected to have a better functioning body inside and out (you will simply glow).
Getfit & Healthy is ideal for weight loss
The program itself is a relatively low in calories and high in protein but a majority of our guests mention an energy increase during the program and the feeling of hunger is gone a few days into the program. Low-calorie nature of the program and elimination of toxins result in significant weight loss. On top of that, once the blood circulation and functioning of the organs are set to optimum levels, you will be able to exercise which greatly helps in muscle building. You can talk to our experts in advance to learn more about getfit & healthy program.
Join anytime that suits you
The LifeCo Detox Programs can be attended at any time during the year. Minimum 4 days are recommended but we have had guests staying for up to 30 days for our programs. During the detox retreat, there may be guest experts in our centers and you are welcome to attend their workshops or lectures. Based on the availability you may change between different kind of detox programs as well. This can be decided by yourself based on directions provided by our detox experts. The first couple of days of the cleanse can be tough, because your body can resist the change in various ways but after this threshold is passed you will start feeling the real change!
Result Oriented Approach of The LifeCo
The LifeCo offer its guests the most result oriented detox programs in Europe. Since its opening in 2005, The LifeCo has been providing services in forms of weight loss retreats, healthy nutrition programs and it has become one of the most successful detox destinations in Europe. The LifeCo centers practice holistic medicine, detox diets, weight loss programs to help you achieve your ideal weight. Wellness programs in various areas to support your body, mind and spirit. The LifeCo does not only act as a detox spa but it also provides you with the knowledge about healthy lifestyle in general. Join one of our programs and experience true well-being in Europe.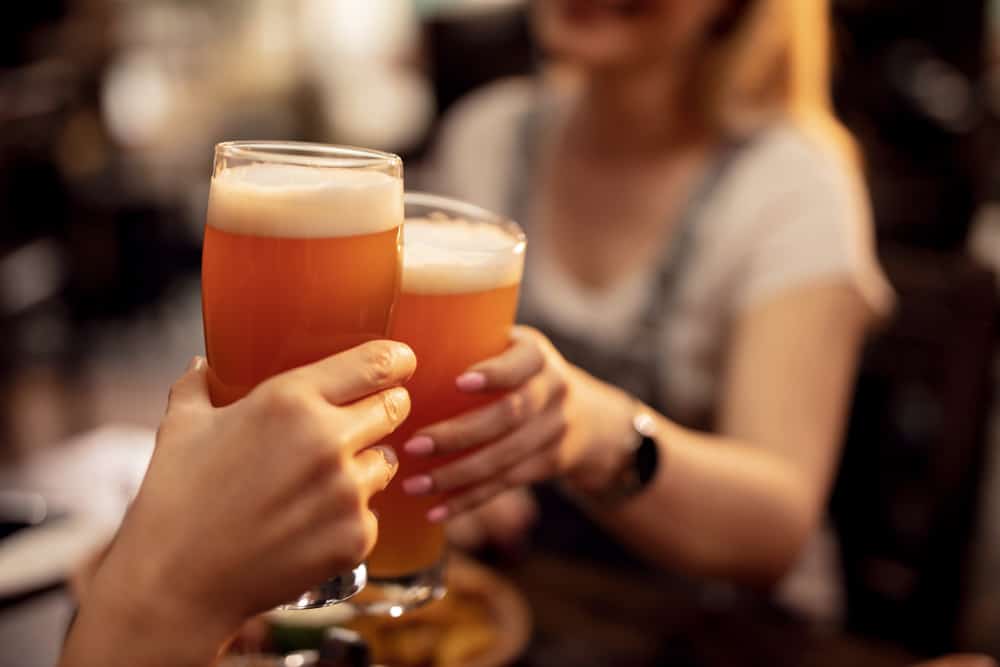 Chronic Disease
A few drinks a week 'reduces the risk of diabetes' A study conducted in Denmark found that those who drink three or four alcoholic drinks …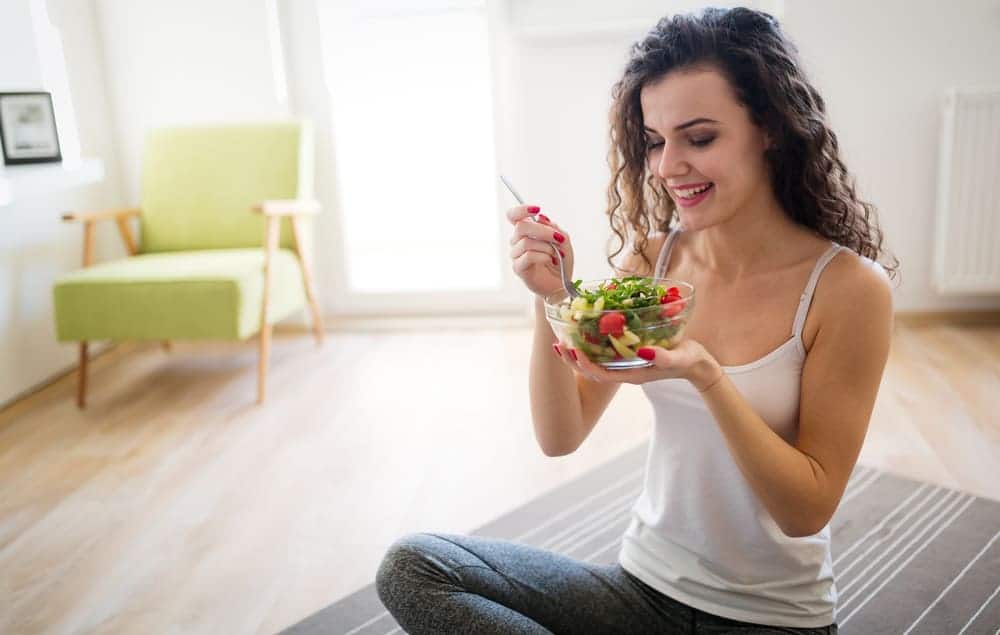 Chronic Disease
Blood pressure levels change during the day. Your body constantly works on balancing your blood pressure. This helps your vital organs including your brain and …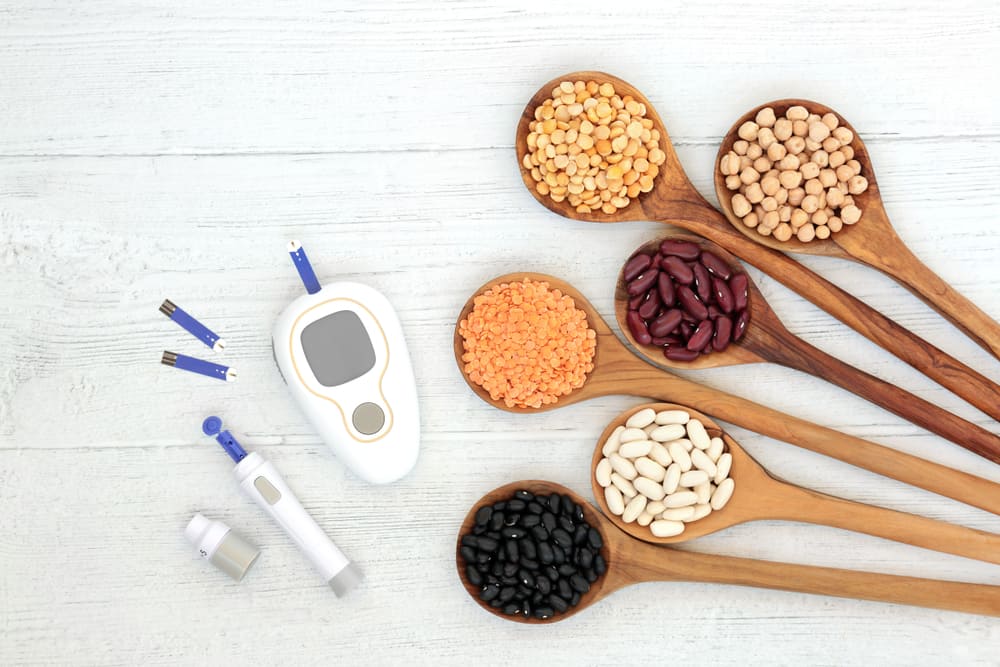 Chronic Disease
Are you experiencing an unexplained weight loss? Do you often have blurred vision or feel exhausted? Is there an increase in your thirst & hunger? …
Reservation Inquiry for Standard Program
You can make an inquiry by filling the reservation form. Once you fill the form our team will get in touch with you to inform you about our programs. You may address additional questions to our reservations team and together you can decide on the best option in terms of dates and logistics.