TheLifeCo Akra Antalya
Detox & Wellness Center
Detox and Regenerate
with 5-Star Comfort
Let us inform you about our programs
The LifeCo Offers The Most Effective Detox Holidays in Europe
Located within the famous 5-star Akra Hotel, The LifeCo Akra Antalya centre offers its guests Europe's best result-oriented options of healthy nutrition and detox programs, along with beauty treatments. Here, you will feel renewed by a comprehensive set of therapies, a healthy nutrition plan and the ultimate soothing environment while your loved ones enjoy the city of Antalya. Ideal for business trips, spa holidays and family holidays, The LifeCo Akra Antalya detox center in Turkey could be your next stop for a refreshing wellness retreat with spectacular views of the Mediterranean Sea.
Our programs are available 365 days and you can start any time you wish. 
We recommend our guests to stay for at least 4 days, however, we had guests stay with us for over 3 months. 
Our program coordinators will help you decide the best program based on your needs and lifestyle. The additional therapies will help you reach your goals faster.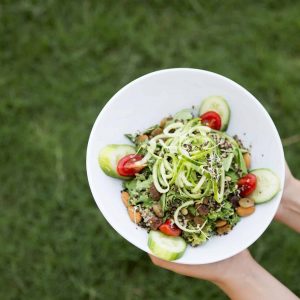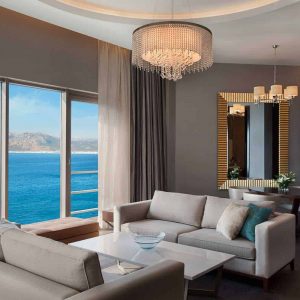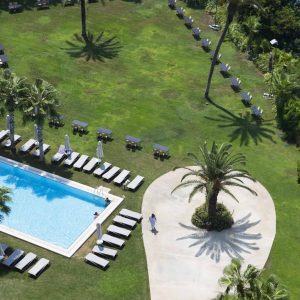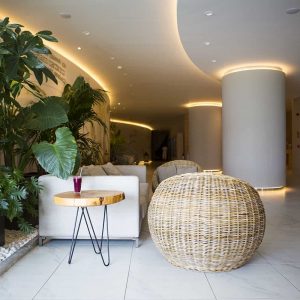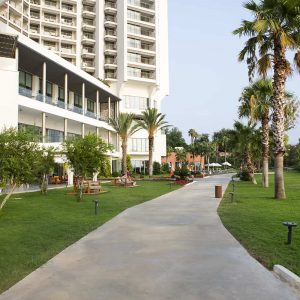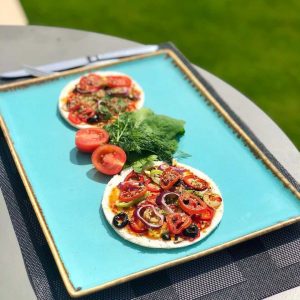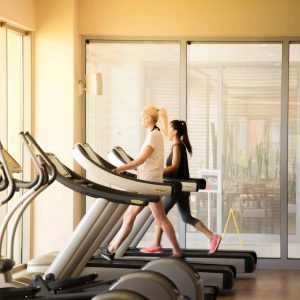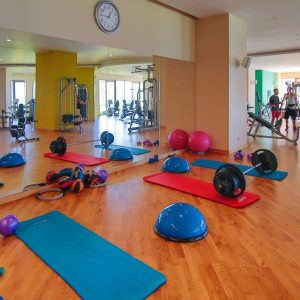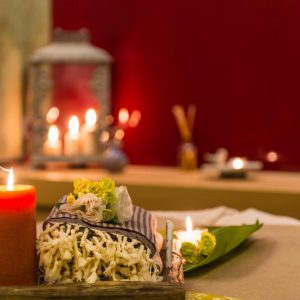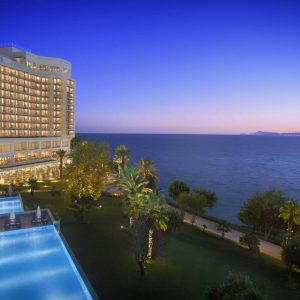 Meal Plans at The LifeCo Akra Antalya
The LifeCo Akra Antalya offers; six different Detox and Healthy Nutrition Plans that are effective and result-proven. Any program and health retreat you join at The LifeCo Akra Antalya will be built around one of these plans and you can always choose to enhance your experience by trying various treatments and supporting therapies, nutritious supplements, physical & spiritual exercises, educational lectures and raw-food workshops.
The most effective and quickest solution for cleansing and weight-loss. Best Detox Programme of 2018 at World Spa Awards
An instant alkalization boost for your system. Ideal for nourishing the body with nutrients and enhancing the immune system
For anybody who wants to allow their digestive system to rest, cells to renew and get rid of toxins. You eat for 6 hours and rest for 18
A transitional program and a kick-start to healthy eating. Ideal as preparation for master detox and transition afterwards
A nutrition plan which the body gets all its energy from plant and protein-based fats. It is also used as an effective therapeutic diet
For those who want to leave their daily dietary routine and lose weight in a healthy, long-lasting way. Raw can be delicious as well!
What is waiting for you at The LifeCo Akra Antalya?
The LifeCo Akra Antalya offers its guests a peaceful environment to stay with their families and loved ones while offering programs to support their health and to protect the balance of their body, soul and mind. In addition to professionally prepared health programs and detox packages, The LifeCo aims to motivate its guests to live a healthier life through training programs and food workshops.
Also a weight loss center, TheLifeCo Akra Antalya is ideal to lose weight in a short amount of time. You can also have a variety of beauty treatments and spa treatments during your stay. Moreover, you can have a spa day or daily skincare sessions to eliminate fine lines and wrinkles, as well as to have radiant skin.
DIRECT FLIGHT OPTIONS
Direct flight options from major cities in Europe. Close to Bodrum airport / Antalya airport
INTRAVENOUS THERAPIES
Various IV Treatments to boost the healing process and generate youth
QUALIFIED MEDICAL TEAM
Doctor and medical support on-site to assist you in your healing journey
BEACH BAR & ACTIVITIES
Enjoy your shakes, while enjoying the beautiful ocean view
JUICE FASTING PROGRAMS
Our master detox program has been awarded various international awards
TRAINING & EDUCATION
Additional exercise and training options will support your detox progress
BODY COMPOSITION ANALYSIS
We can calculate your basal metabolic rate based on your oxygen uptake
FUNCTIONAL FOOD WORKSHOPS
Delicious vegan food options for non-detoxers and pre-detoxers
VARIOUS TREATMENT OPTIONS
Different health and beauty treatments to boost the healing process and regenerate your body
PHYSICAL & EMOTIONAL ACTIVITIES
Activities to increase your emotional and physical balance and your inner peace
EDUCATION PROGRAMS
Every day we hold lectures or workshops to share our expertise with our guests
DIET & WELLNESS COACHING
Your personal program coordinator will assist you through your healing journey
Proven Benefits of a Cleanse
Alkalinity
Lymphatic drainage
Radiant skin
High nutrient intake
Increased flexibility
Improved bowel movement
Enhanced immune system
Weight Loss
Hormonal balance
Excess fat loss
Improved digestive function
| Room Types | Single | Double |
| --- | --- | --- |
| Deluxe Room With City View | 300€ | 480€ |
| Deluxe Room With Sea View | 310€ | 490€ |
| Mediterranean Suite Sea View | 480€ | 640€ |
| Grand Deluxe Room Sea Vew | 320€ | 530€ |
| Ocean Suite | 1750€ | 1950€ |
* The prices are subject to change3
Reservation Inquiry for Standard Program
You can make an inquiry by filling the reservation form. Once you fill the form our team will get in touch with you to inform you about our programs. You may address additional questions to our reservations team and together you can decide on the best option in terms of dates and logistics.
Programs at The LifeCo Antalya
The LifeCo standard programs provide the essentials for cleansing, nourishing and rejuvenating your body.
This program provides highly sustainable and long-lasting results in weight loss.
Diabetes recovery program is designed to help manage and reverse diabetes naturally.
Ultimate Detox consists of a detox or healthy nutrition plan & natural therapies that accelerate the detoxification process.
An effective program to provide rejuvenation and detoxification on your liver.
Ideal for those who wants to get fit fast by losing weight and cleanse the body from toxins.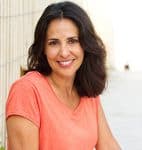 Anti-Aging Program consists of a detox plan along with natural therapies to help to slow down the aging effects.
Water fasting, also known as a water cleanse, is a type of fasting in which you consume only water for a set period of time.
''I visited The LifeCo Akra Antalya and Phuket. In Antalya, I joined a master detox program, lost excess weight and dropped most of my medication for high blood sugar, high blood pressure and reduced my alcohol consumption. I also tried Phuket and was amazed by how beautiful and peaceful it is over there. You won't be disappointed!''
''Lovely location, clean rooms, great spa facilities, delicious raw vegan food & welcoming professional stuff! A must visit Detox Center & Health Spa!''
What is Included at The LifeCo Akra Antalya?
Accommodation
Detox or Healthy Nutrition Plan
Doctor Consultation (1 session)
Detox Consultation
Body Composition Analysis (2 sessions)
Daily Oxygen Therapy
Daily Turbosonic Vibration Therapy
Daily Luminette Light Therapy
Daily Colon Cleansing
Healthy Lifestyle Lectures (3 x week)
SPA, GYM, Swimming Pool
Daily Yoga & Meditation Classes
Raw Food Workshop (1 x week)
Morning Walks
Why should you choose The LifeCo Akra Antalya?
Result Oriented Approach of The LifeCo
The LifeCo Akra Antalya offers its guest the ultimate cleansing experience all year around. Located at the Turkish Riviera, The LifeCo Akra Antalya is located inside the prestigious 5-star Akra Hotel. Since it's opening in 2014 it has hosted thousands of guests from all around Europe.
The weather in Antalya is pleasant even in the harsh European winter and due to direct flight options from a lot of destinations, it is very easy for health lovers to travel to. The service level of the 5-star hotel and the comfort of rooms with great view of the Mediterranean Sea The LifeCo Akra Antalya is especially suitable for frequent travelers.
Detox Retreat and Healthy Nutrition Program in Turkey
During your program, one needs privacy and The LifeCo provides this with its isolated 2500 square meter facilities, spa, yoga and massage areas. The Gym facilities of The LifeCo Akra Antalya are equipped with the most modern equipment and the skilled trainers will guide you through your exercise routine to complement your detox process.
You may not always travel alone. The LifeCo Akra Antalya makes it possible for families to attend programs individually while the children and spouse enjoy the facilities of the hotel. The center is also very suitable for people needing a reset from the business environment without fully giving up on work. The meeting rooms and comfortable offices provided with high-speed internet access make it easy to stay in control of your business while giving your body the rest it deserves.
The LifeCo Akra Antalya FAQ
Which airport should I arrive at? Do you arrange ground transportation?
There are three international airports close to Antalya, Bodrum International, Dalaman International and Antalya International. We highly recommend Antalya Airport which is 16 km, 26 minutes away from The LifeCo center by car. 
How far is the beach from the detox retreat location?
The LifeCo Akra Antalya is located at a cliff by the sea and there is a concrete platform facing the sea.
Why should I detox/cleanse?
In this modern life, we are exposed to polluted air, stress and passive life, consuming processed foods, additives and many other factors that cause the accumulation of toxins in our bodies. Therefore we shall detox twice a year in order to get rid off those toxins. We should detoxify in order to; age slower & healthier, lose weight, increase energy, improve our skin quality, improve our quality of life, enhance immune system function, prevent chronic diseases and of course for our mental & emotional clarity.
What should you expect from a detox experience?
A significant amount of daily energy is used for digestion. Because we are constantly digesting throughout the day, our body can not find the energy to use in its more important functions, such as cleaning.
The liver, lungs, intestines and colon constantly try to get rid of toxic substances we ingest and these functions require energy as well. During a cleanse, we tend to stop the digestion for some days by providing our guests with liquids exclusively so the body can use the excess energy to repair its inner organs, clean the blood and release the toxins through various other ways.
Each program serves a different purpose and has various health benefits. At The LifeCo Akra Antalya, there is always a solution to improve your well-being. Your personal wellness specialist will help you choose the most suitable program and combination of therapies according to your needs.
What should I do to confirm my reservation?
We kindly ask you to fill the reservation and guest health forms and re-send them to us. After receiving the pre-payment (the amount of %50) your reservation will be confirmed via e-mail.
How can I make payment?
You can pay by credit card or make a transfer to the relevant bank account.
Can I have a late check-out?
The time of the check-in is after 12:00 pm and check-out before 12:00 pm. We will try our best to make arrangements depending on the availability of the center on that day, however, we cannot confirm that beforehand.
If I don't join the activities that are included within the Standard Package, can I have therapies instead?
Unfortunately, we cannot replace the extra therapies with the activities that are already included within the package.
What is your refund policy?
• All cancellations must be received in detailed writing.
• Reservation cancellation request (via telephone or directly) must be accepted and processed based on availability.
• Cancellations 7 days prior to arrival will be charged a 25% penalty of total reservation charges.
• All cancellation charges are subject to 7% VAT
No Shows:
No shows will be charged a 50% penalty on the entire reservation.
Early Departures:
Early departures will be fully charged for the entire reservation.
Contact The LifeCo Antalya