A Healthy Holiday at Phuket's Best Wellness Center
We invite you on a health journey at one of Thailand's most beautiful islands, Phuket. As The LifeCo, we are pleased to offer you professional medical services as well as mindfulness support to make you enjoy our healthy lifestyle programs and therapy packages, together with your loved one at our Phuket Detox and Wellness Center. With 15 years of providing high-quality healing and detoxification programs alongside the healing atmosphere of Southeast Asia, an unforgettable experience is waiting for you.
Our programs are available 365 days and you can start any time you wish. Just pick the most convenient time and join us!
We recommend our guests to stay for at least 4 days, however, we had guests stay with us for over 3 months. It's totally up to your goals, we are here to help you!
Our program coordinators will help you decide the best program based on your needs and lifestyle. The additional therapies will help you reach your goals faster.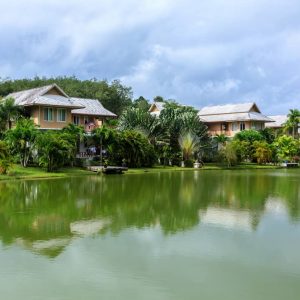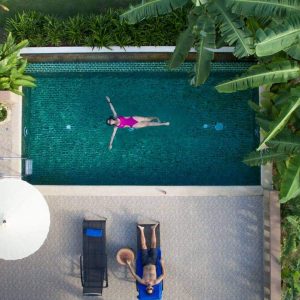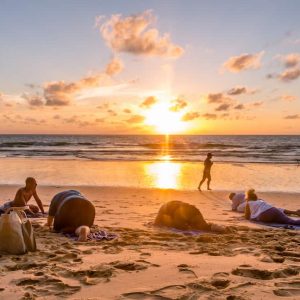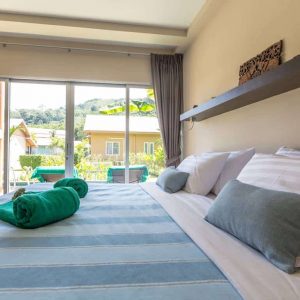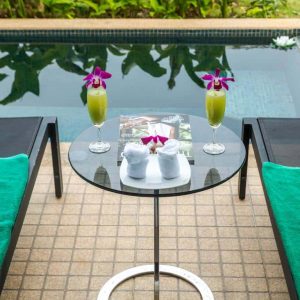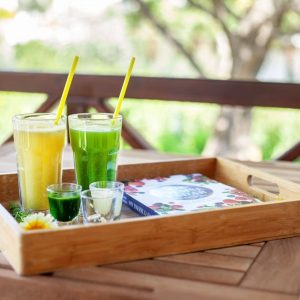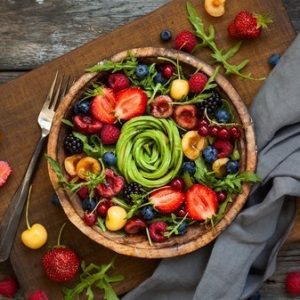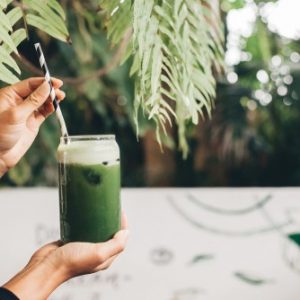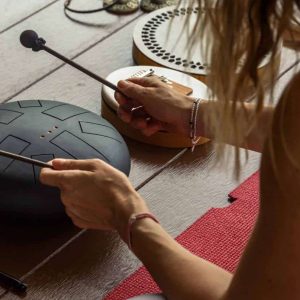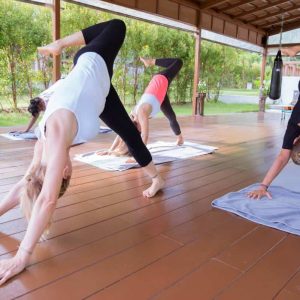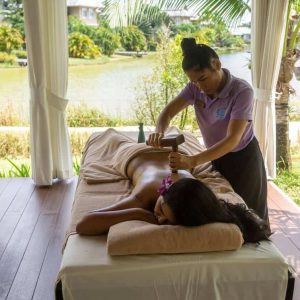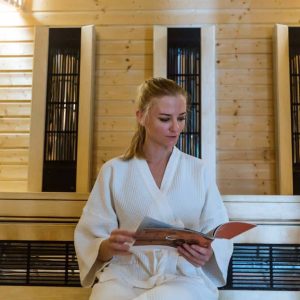 Meal Plans at The LifeCo Phuket
The LifeCo Phuket offers; six different Detox and Healthy Nutrition Plans that are effective and result- proven. Any program you join at The LifeCo Phuket will be built around one of these plans and you can always choose to enhance your experience by trying various treatments and supporting therapies, nutritious supplements, physical & spiritual exercises, educational lectures and raw-food workshops.

The following program options are available for anyone. The exact program schedule will be determined after the initial consultation with the program coordinator.
The most effective and quickest solution for cleansing and weight-loss. Best Detox Programme of 2018 at World Spa Awards
An instant alkalization boost for your system. Ideal for nourishing the body with nutrients and enhancing the immune system
What is waiting for you at The LifeCo Phuket?
The LifeCo Phuket offers everything that is needed to refresh mind & body. Your options are so wide, ranging from exotic Thai massages to detox juices, from meditation & yoga to magneto-therapy, from colon cleansing to salt therapy, from mental wellness programs to nourishing food education and a lot more!
Our center is specially dedicated to specific medical services, it provides clinically integrated healing programs which are suited for guests recovering from cancer, chronic diseases and other serious health conditions. Under the supervision of Dr. Lodi and our fully licensed medical team, heavy metal cleansing and hormone therapies and many more clinical treatment are undertaken according to how beneficial they will prove in each specific case.

As The LifeCo Phuket, we invite you to share a life-transforming, optimal health experience with your partner, friend or relative. Our programs will give you the opportunity to reconnect to your most powerful self. To emphasize our good intentions, we reward couples and friends by offering single occupancy rates for any double occupancy stays!
BODY COMPOSITION ANALYSIS
We can calculate your basal metabolic rate based on your oxygen uptake
FUNCTIONAL FOOD WORKSHOPS
Delicious vegan food options for non-detoxers and pre-detoxers
VARIOUS TREATMENT OPTIONS
Different treatment options to boost the healing process and regenerate your body
PHYSICAL & EMOTIONAL ACTIVITIES
Activities to increase your emotional and physical balance and your inner peace
EDUCATION PROGRAMS
Every day we hold lectures or workshops to share our expertise with our guests
DIET & WELLNESS COACHING
Your personal program coordinator will assist you through your healing journey
SOOTHING ENVIRONMENT
All of The LifeCo centers are located in peaceful and relaxing locations
INTRAVENOUS THERAPIES
Various IV Treatments to boost the healing process and generate youth
QUALIFIED MEDICAL TEAM
Doctor and medical support on-site to assist you in your healing journey
BEACH BAR & ACTIVITIES
Enjoy your shakes, while enjoying the beautiful ocean view
JUICE FASTING PROGRAMS
Our master detox program has been awarded various international awards
TRAINING & EDUCATION
Additional exercise and training options will support your detox progress
Proven Benefits of a Cleanse
Alkalinity
Lymphatic drainage
Radiant skin
High nutrient intake
Increased flexibility
Improved bowel movement
Enhanced immune system
Weight Loss
Hormonal balance
Excess fat loss
Improved digestive function
| Room Types | Single | Double |
| --- | --- | --- |
| Standard Room | | |
| Suite | | |
*Prices are in THB (Thai Baht) currency and include full program and accommodation.
*These prices are available for accommodation after ALQ package.
Reservation Inquiry for Standard Program
You can make an inquiry by filling the reservation form. Once you fill the form our team will get in touch with you to inform you about our programs. You may address additional questions to our reservations team and together you can decide on the best option in terms of dates and logistics.
Programs at The LifeCo Phuket
As The LifeCo Phuket, we invite you to share a life-transforming, optimal health experience with your partner, friend or relative. Our programs will give you the opportunity to reconnect to your most powerful self. To emphasize our good intentions, we reward couples and friends by offering single occupancy rates for any double occupancy stays! You can enhance your experience by adding the following programs to your standard program. These programs aim to boost the expected results and should be purchased separately. 
An effective program to provide rejuvenation and detoxification on your liver.
An active program for those who wants to get fit fast by losing weight and cleanse the body from toxins.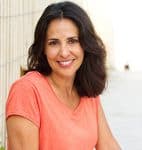 Anti-Aging Program consists of a detox plan along with natural therapies to help to slow down the aging effects.
Water fasting, also known as a water cleanse, is a type of fasting in which you consume only water for a set period of time.
''It's the Master Detox, which is the one Kate Moss does year in and year out when she needs a beauty and healing boost. She often takes best friend Naomi Campbell with her.''
''As we walked past The LifeCo's feast-like raw & vegan offerings on the huge dinner table to our side, we were more excited about getting on with the Anti – Aging programme.''
The LifeCo Phuket Guest Testimonials
What is Included at The LifeCo Phuket?
Accommodation
Detox or Healthy Nutrition Plan
Doctor Consultation (1 session)
Detox Consultation
Body Composition Analysis (2 sessions)
Daily Oxygen Therapy
Daily Turbosonic Vibration Therapy
Daily Biophoton Therapy
Daily Luminette Light Therapy
Daily Colon Cleansing
Healthy Lifestyle Lectures (3 x week)
SPA, GYM, Swimming Pool
Daily Yoga & Meditation Classes
Raw Food Workshop (1 x week)
Morning Walks
Why should you choose The LifeCo Phuket?
A Healing Environment Easy to Reach
The luxury of arriving at your chosen destination without the need for stressful, tight connecting flights is an important consideration for any traveller. Even more so when the reason for travelling is relaxation. That is why The LifeCo Phuket is such a great choice, not only is it close to Phuket International Airport, with direct flights from Europe, The Gulf, Asia and The Far East, but its location on Phuket itself. The LifeCo Phuket is in the famously beautiful Naithon region of the island, nestling on the edge of a lake surrounded by nature, where your privacy and peace of mind is guaranteed.
Why do you need such a break?
If you are after a holiday where you focus on yourself and forget about the problems of daily life, going for an all-inclusive eating and drinking frenzy usually causes you to end up with more fatigue than when you set out, so recovering from the negative effects takes weeks. If, however, you choose to spend your time in a healing environment, where you are surrounded by like-minded people and a professional staff, who understand your needs and requirements, you will not want your break to end. Being able to focus on yourself and your body's needs like you never did before, allowing the removal of all the toxicity you gained over the years spent in a toxic environment makes it necessary for such breaks. The LifeCo is aware of this and we will always do our best to support you on your healing journey at every level possible!
Contact The LifeCo Phuket