A whole new dimension in brain training!
The BrainTap is a biohacking  device with calming and rejuvenating effects. Braintapping trains your brain through its headset that creating a perfect balance of sound, music and spoken word to help you achieve the ultimate brainwave training and relaxation. Its innovative neuro-algorithm helps you achieve emotional stability and mental harmony – and best of all – experience the joy of higher states of consciousness.
The added dimension of BrainTap's headset's light frequencies helps you reach the most optimized states of the brain possible very quickly. It helps to optimize your brain's peak potential anytime, anywhere and balance your nervous system in a quick and easy way. Additionally, it enhances sleep quality so you can awaken feeling rejuvenated and energized. 
– Individuals who want to improve focus and concentration
– Those who want to achieve deeper states of relaxation
– People who wish to reduce stress and anxiety
– Anyone who desires improved sleep quality
Helps You Think Better: It can help you feel energized, focused, and confident instead of feeling overwhelmed and distressed.
Helps You Sleep Better: You can retrain your brain to relax into your body's natural sleep pattern and awaken rested, revitalized, and renewed with Braintap.
Helps You Perform Better: As your brain develops a heightened sense of clarity and your energy returns to full form, your performance accelerates naturally.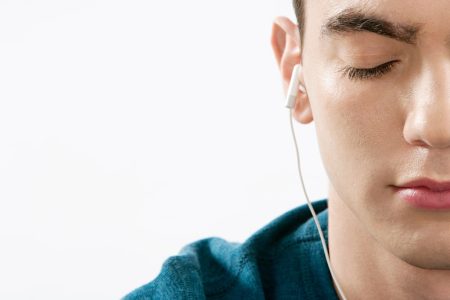 BrainTap's LED-equipped headset and headphones emit different frequency waves such as alpha, beta, gamma, theta and delta, giving you a brain training experience. While you relax with the light reflecting on your eyes with your eyes closed, you will also listen to a soothing sound with light instructions.
1. Sit back or lie down in a place where no one can disturb you for 20 minutes, and put on your headphones.
2. Open the app from your tablet and choose the session you want.
3. Connect the headset to the tablet, turn the headset on to working condition, and then place it on your head.
4. Close your eyes, sit back and relax during the session.
5. After the session, keep your eyes closed for a few more minutes.
How long does the application take?
Each session lasts between 10-20 minutes and can be used for 1 to 2 sessions per day. 20 minutes of braintapping can help you combat stressors of everyday life.
Patients with epilepsy, seizure disorders, brain damage and photosensitivity should not use without a doctor's approval.
Keep your eyes closed during the session, as the LED lights may harm your eyes. At the end of the BrainTap session, we advise you to stay in your relaxed position and keep your eyes closed for a few more minutes.
You can have BrainTap at TheLifeCo Centers