If a person has hypotension, one of the first signs that he can understand on his own is dizziness upon standing up. However, not every case of dizziness while standing up may be a symptom of hypotension


It is common for blood pressure to drop when you stand up suddenly. How do you feel when you have orthostatic hypotension? When is blood pressure low enough to go to the doctor? We give all the answers to questions about hypotension in your mind and we give information about how we treat your hypotension illness.
Blood pressure is the pressure that the blood in the arteries exerts on the veins. The blood pressure rate that should be in a person is approximately 120/80 mm Hg. If this rate is about 90/60 mm Hg. the person's blood pressure is low and this case is called hypotension. The most common symptoms of hypotension are dizziness, fainting, cold sweaty skin, fatigue and nausea. Apart from orthostatic hypotension, there are other types of hypotension such as Postural hypotension, Postprandial hypotension, and Neurocardiogenic hypotension.
What Happens Upon Standing if You Have Orthostatic Hypotension?
When we stand up, the blood returning from the abdomen and legs to the heart has to fight against gravity. Some of the blood near the heart tends to flow back to the abdominal area. As soon as we stand up, the amount of blood returning to the heart due to gravity decreases for a moment. The amount of blood thrown into the body decreases with the effect of this.

Our brain monitors second by second how much blood is pumped out with each heartbeat in order to make instant adjustments. The center immediately responds to the message that "blood pressure is decreasing" transmitted to the brain through the antennae in the veins. In the meantime, the heart is told to speed up by sending orders so that the blood volume that is decreased in each heartbeat can be compensated by increasing the number of beats. If we pay attention, we may notice that our heart rate accelerates when we suddenly stand up. Failure of one of the organs that are activated when our blood pressure drops, or to do it slowly, may cause dizziness, fainting or nausea.
The nervous system, which takes action to compensate for the troubles caused by the falling blood pressure can also causes complaints such as palpitations, sweating, cold hands, nausea and chest pain besides its beneficial effects.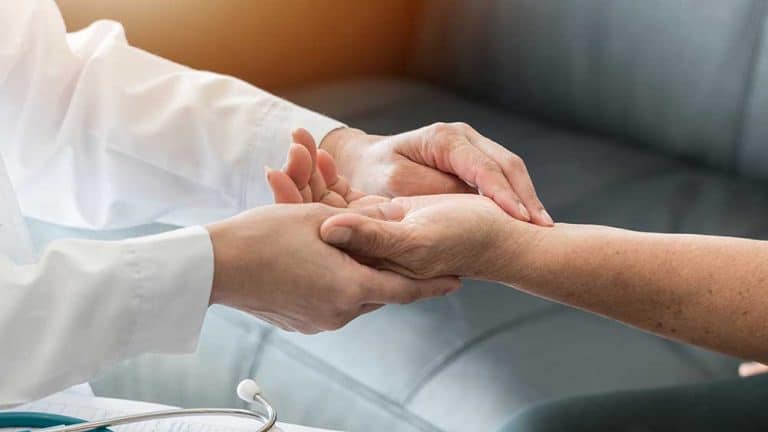 How to Treat Orthostatic Hypotension
Treatment for low blood pressure depends on the type of hypotension and the severity of the signs and symptoms. The aim of orthostatic hypotension treatment is to normalize blood pressure to relieving signs and symptoms. Our other aim is to manage any condition that causes orthostatic hypotension. Response to treatment depends on the age, general health and strength of the patient.

Low blood pressure without any symptoms is usually not a problem and does not require treatment in a healthy person. If there is a sudden symptom of low blood pressure, it is necessary to sit down or lie down immediately. In addition to our clinical orthostatic hypotension treatment, we also follow important factors in your life such as your eating habits and sleep hours. This way, you can take your blood pressure under control and increase your life standards with the effect of the natural environment in which our centers are.

High Blood Pressure (Hypertension) Treatment at TheLifeCo