The LifeCo Bodrum
Well-being & Detox Center
A Safe Haven for
Healing and Relaxing
Let us inform you about our programs
The LifeCo Bodrum for Weight Loss & Detox Retreats
The LifeCo Bodrum is a unique destination for healing, detoxification and juice detox retreat in Europe. We are here to guide you to your optimal healing through programs aimed at revitalizing your body, reconnecting you with your mind and emotions, re-energizing and balancing you fully with additional activities such as yoga, meditation and daily nature walks.
As The LifeCo Bodrum, we offer our guests a wonderful combination of detox experience and relaxing retreat holiday in Bodrum's soothing environment helping to improve your overall well-being and peace of mind. Join us for a special wellbeing experience at The LifeCo Bodrum.
Our programs are available 365 days and you can start any time you wish.
We recommend our guests to stay for at least 4 days. However, we had long term guests who stay with us for over 3 months!
Our program coordinators will help you decide the best program based on your needs and lifestyle. The additional therapies will help you reach your goals faster.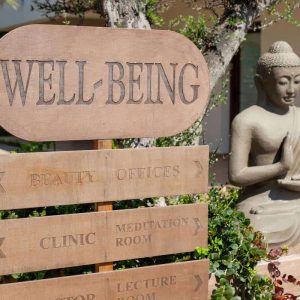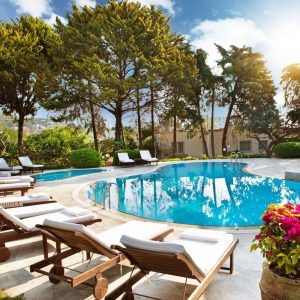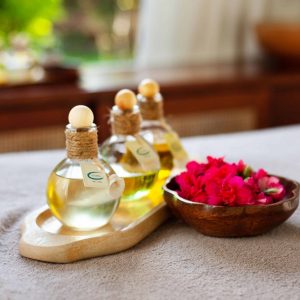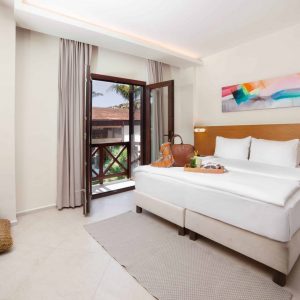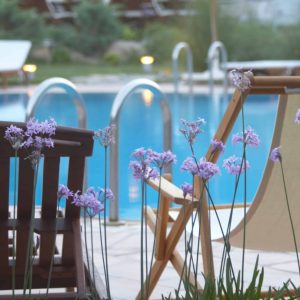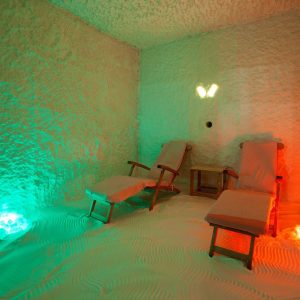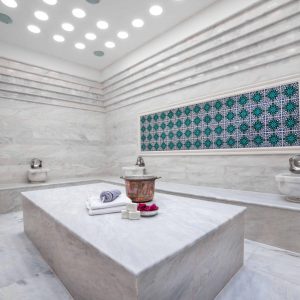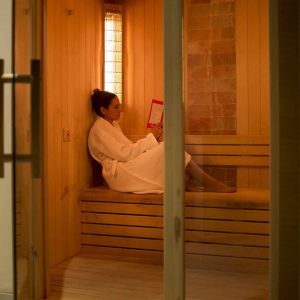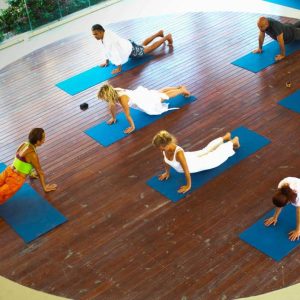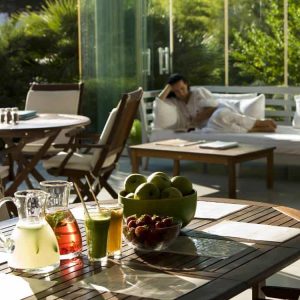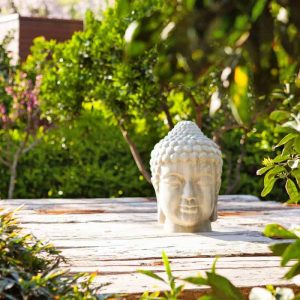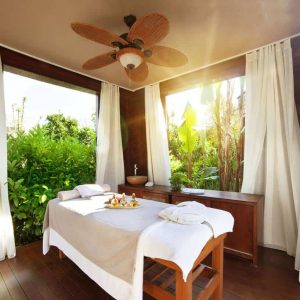 What is waiting for you at The LifeCo Bodrum?
With 15 years of experience and over 30.000 satisfied guests, The LifeCo Bodrum continues to offer a result-oriented professional retreat experience. Every plant based healthy nutrition and detox program was prepared with the belief that all our guests would see a change in their ongoing daily life after The LifeCo experience. Weight loss programme, diabetes recovery, transformational detox programs, colon hydrotherapy and relaxing spa treatments are at your disposal, led by our professional medical team in Turkey. We also offer the most relaxing spa in Bodrum, Turkey. We look forward to welcoming you to our healthy nutrition and detox center, The LifeCo Bodrum.
For anybody who wants to allow their digestive system to rest, cells to renew and get rid of toxins. You eat for 6 hours and rest for 18
A transitional program and a kick-start to healthy eating. Ideal as preparation for master detox and transition afterwards
A nutrition plan which the body gets all its energy from plant and protein-based fats. It is also used as an effective therapeutic diet
For those who want to leave their daily dietary routine and lose weight in a healthy, long-lasting way. Raw can be delicious as well!
SOOTHING ENVIRONMENT
All of The LifeCo centers are located in peaceful and relaxing locations
INTRAVENOUS THERAPIES
Various IV Treatments to boost the healing process and generate youth
QUALIFIED MEDICAL TEAM
Doctor and medical support on-site to assist you in your healing journey
BEACH BAR & ACTIVITIES
Enjoy your shakes, while enjoying the beautiful Aegean sea
JUICE FASTING PROGRAMS
Our master detox program has been awarded various international awards
TRAINING & EDUCATION
Additional exercise and training options will support your detox progress
BODY COMPOSITION ANALYSIS
We can calculate your basal metabolic rate based on your oxygen uptake
FUNCTIONAL FOOD WORKSHOPS
Delicious vegan food options for non-detoxers and pre-detoxers
VARIOUS TREATMENT OPTIONS
Different treatment options to boost the healing process and regenerate your body
PHYSICAL & EMOTIONAL ACTIVITIES
Activities to increase your emotional and physical balance and your inner peace
EDUCATION PROGRAMS
Every day we hold lectures or workshops to share our expertise with our guests
DIET & WELLNESS COACHING
Your personal program coordinator will assist you through your healing journey
Proven Benefits of a Cleanse
Alkalinity
Lymphatic drainage
Radiant skin
High nutrient intake
Increased flexibility
Improved bowel movement
Enhanced immune system
Weight Loss
Hormonal balance
Excess fat loss
Improved digestive function
| Room Types | Single | Double |
| --- | --- | --- |
| Standard Room | 310€ | 490€ |
| Suite | 420€ | 620€ |
* The prices are subject to change.
Reservation Inquiry for Standard Program
You can make an inquiry by filling the reservation form. Once you fill the form our team will get in touch with you to inform you about our programs. You may address additional questions to our reservations team and together you can decide on the best option in terms of dates and logistics.
Programs at The LifeCo Bodrum
The LifeCo standard programs provide the essentials for cleansing, nourishing and rejuvenating your body.
This program provides highly sustainable and long-lasting results in weight loss.
An effective program to provide rejuvenation and detoxification on your liver.
Ideal for those who wants to get fit fast by losing weight and cleanse the body from toxins.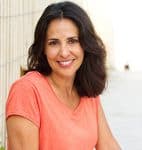 Anti-Aging Program consists of a detox plan along with natural therapies to help to slow down the aging effects.
Water fasting, also known as a water cleanse, is a type of fasting in which you consume only water for a set period of time.
The LifeCo has once again been recognized by World Spa Awards by our signature "Master Detox Programme". You can also have a look at the program and apply for a detox retreat it in any of our centers!
It is entitled to receive the "LTG SPA & Wellness" award, which is organized by Luxury Travel Guide and is the best in the field with a total of 550.000 participants nominated every year.
The LifeCo Bodrum Guest Testimonials
What is Included at The LifeCo Bodrum?
Accommodation
Detox or Healthy Nutrition Plan
Doctor Consultation (1 session)
Detox Consultation
Body Composition Analysis (2 sessions)
Oxygen Therapy (daily)
Turbosonic Vibration Therapy (daily)
Biophoton Therapy (daily)
Luminette Light Therapy (daily)
Colon Cleansing (daily)
Healthy Lifestyle Lectures (3 x week)
SPA, GYM, Swimming Pool
Yoga & Meditation Classes (daily)
Raw Food Workshop (1 x week)
Morning Walks
Why should you choose The LifeCo Bodrum?
Result Oriented Approach of The LifeCo
By offering the most result-oriented detox health retreats and programs in Europe, TheLifeCo has become one of the most successful detox resort and weight loss break destinations in Europe. Since our opening in 2005, we have been providing services in the forms of wellness retreats, detox and weight loss retreats and healthy nutrition programs. Additionally, we provide you with knowledge about healthy lifestyle choices.
Our centers offer personalized weight loss retreats in Europe through practicing holistic medicine and detox diets to help you achieve your ideal weight. Our wellness programs in various areas are designed to support your body, mind and spirit. Join one of our programs and experience true well-being and detox retreat in Europe.
Healthy Nutrition Programs and Detox Retreat in Turkey
Are you the healthiest you possible? Do you have concerns about committing to your health? Are you skeptical about the results you may achieve in a retreat? The LifeCo Bodrum serves its guests with a very holistic approach to educate and encourage them that a higher quality of life is possible.
We have hosted around 30000 guests and helped them move into a healthier lifestyle. 90% of The LifeCo guests recommend our programs. Chronic disease management, weight control, diabetes recovery and standard detox programs are at your disposal. Our professional medical team will guide you through the best detox retreat and center of wellness in Turkey.
Contact The LifeCo Bodrum