TheLifeCo
Immunity Boost Program
Prevent Virus with a Stronger Immunity
To prevent viruses and other infectious diseases that spread rapidly around the world and affect thousands of people, the necessity of boosting our immune system has become vital. To strengthen your Immunity with effective treatments, TheLifeCo Wellbeing medical consultants have developed The Immunity Boost Program.
Daily
Immune Support Protocol x 1
3 Days
Immune Support Protocol x 1
*These programs do not include accommodation. You can have them as an add-on during your stay with us, or as a daily treatment without accommodation.
**All packages can be purchased with or without accommodation.
***Guests who purchased package without accommodation can benefit from standard services and therapies.
****Blood Ozone Therapy and Immune Support Protocol cannot be applied on the same day.
You can see our standard services at TheLifeCo Bodrum here. 
You can see our standard services at TheLifeCo Akra Antalya here. 
TheLifeCo Wellbeing Immune Boosting Program aims to strengthen your immune system with IV treatments and supportive therapies such as Immune Support Protocol, Blood Ozone, Laser Light Therapy and Vitamin D Drink.
Blood Ozone provides a natural cleanse to the body. It eliminates bacteria, viruses and fungi, oxygenates organs and tissues and helps the body fight many diseases, including cancer. Immune Support Protocol is composed of a high amount of minerals and vitamins that will help the immune system work properly, give it a boost, prevent disease and provide the body with a long-lasting resIstance. This protocol includes intravenous Vitamin C, B1, B6, Selenium, Zinc applications and intramuscular peptides applications. Sodium Inhaler supports the detox process by balancing the pH level of the body and strengthens the immune system. The Laser Light Therapy stimulates ATP production in the cells by entering into the body through the vein. Vitamin D Drink triggers the body's natural immune response and strengthens the immune system against foreign microorganisms. 
Maintain your health by devoting just 6 hours with the daily offer, feel rested and refreshed also by taking advantage of our standard services. If you wish, support this program with an effective detox plan.
Prevent viruses while increasing your body's resistance with TheLifeCo Wellbeing Bodrum and TheLifeCo Wellbeing Akra Antalya.
Choose the package that suits you best, protect yourself and your loved ones!
Programa Dahil Olan Terapiler
About Immune Boosting Treatments
Benefits of Our Wellness Programs
Our approach is based on 4 main pillars necessary for a healthier lifestyle and increased longevity:
We offer detoxification by nutritiously balanced meals and juices at all programs. Our detox program has won "The Best Detox Program" award in 2018.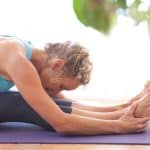 Through physical activities, we aim to stimulate the lymphatic system and hormones that contribute to happiness and mood.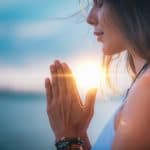 We provide skill training for mindfulness and mental health with activities such as yoga, meditation, sound healing, where the mind is rejuvenated.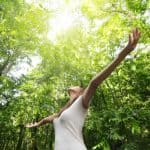 The LifeCo premises are integrated into nature and designed to be calming that helps the individual to focus more on his/her healing.
Ağız yoluyla alınan takviyeler, sindirim sisteminin fizyolojik işleyişi nedeniyle daha az etkilidir. İntravenöz (damar içi) uygulamalar ve infüzyonlar ise içerdikleri vitamin ve minerallerin hızla kana karışmasını ve %100 oranda etkili olmasını sağlar.
The LifeCo Detoks İnfüzyonları Neden Bu Kadar Etkilidir?