Work, necessities, responsibilities, stress and tiredness. We all need to have a break and me-time to feel better, fresher and motivated. One of the best solutions to quickly rejuvenate mind, body and soul together are spa treatments.
Spa treatments are often natural, non-surgical and safe. They are preferred by both men and women all over the world throughout history. This article will give you information about the top 4 spa treatments for quick renewal and their benefits!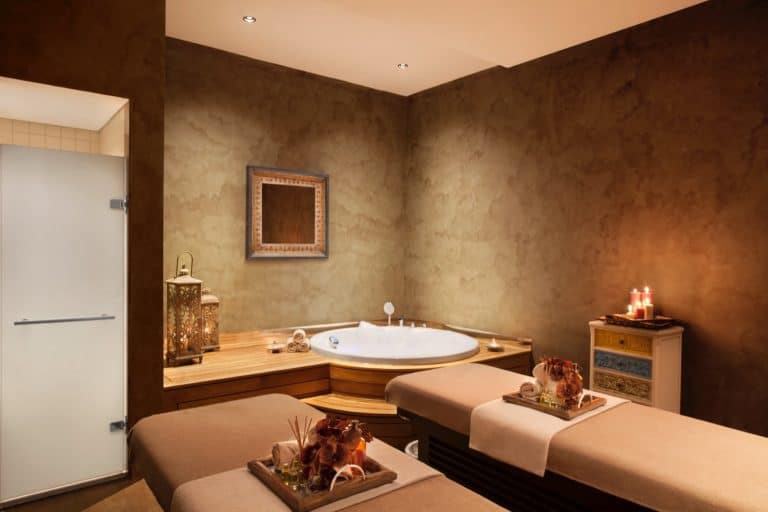 What is the Difference Between Spa & Spa Treatments?
Initially, the spa is a place with mineral-rich thermal water that people visit for their medical bathing. Many people throughout history prefered 'spa' as a method of healing and relaxation. Thermal spas are often located around thermal waters that produce high sulphide chloride water containing sodium, calcium and hydrogen carbonate. Having its roots in Japan and Europe, healing spas became popular worldwide and changed styles through different spa facilities and complexes.
Spa treatments are non-surgical treatments offered in many places, including spa facilities, spa retreat, beauty salons, hotels and even at home. So you don't need to go to a thermal spa to have a spa treatment. Today, unique spa treatments from many countries are available worldwide. The most popular spa treatments are baths, face and body treatments, body wraps, hot tubes, mud baths, massages, scrubs and saunas.
Top 4 Spa Treatments for Ultimate Relaxation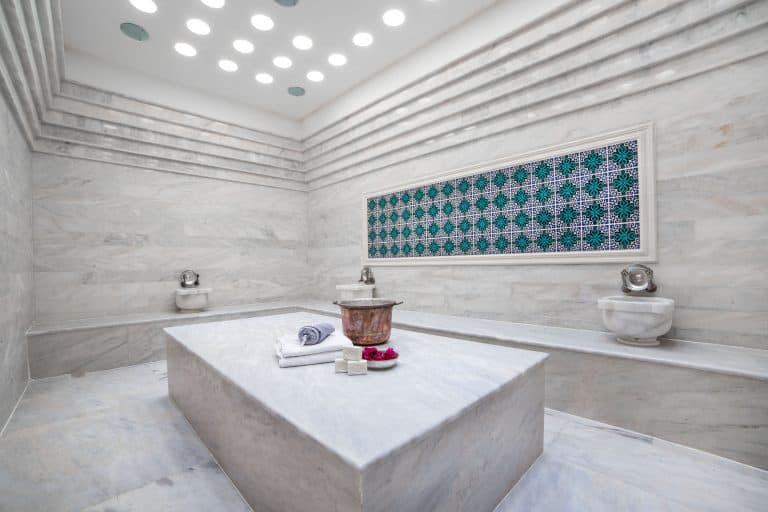 An Ancient Tradition: Turkish Bath
Turkish bath is an ancient Turkish tradition. It started as a thermal bath placed around thermal water, later have versions with hot but non-thermal water worldwide.
Turkish bath provides great steam, a warm pool and water in a marble decorated area. Traditionally, scrub and foam massage performed by a professional makes Turkish bath unique compare to other thermal baths.
The steam, along with scrub and foam massage, refreshes your skin. Scrubbing and foaming help remove dead cells from the skin's surface, clear clogged pores making the skin smoother, helps your skin breathe, and gives it a radiant and healthy look.
The Power of Essential Oils: Aromatherapy Massage
If you feel stressed and tired and need something good for both your body and your mind, if you want to relax and reach calmness rather than a tiring muscle kneading massage, the answer will be Aromatherapy Massage.
Essential oils are trendy due to their soothing aromas and natural healing powers. During aromatherapy, aromatic massage oils are used with different and beautiful scents that your brain will react to positively, allowing stress levels to decrease.
Each of the oils used in aromatherapy massage has different healing effects. Essential oils used during aromatherapy massage offer many benefits. They can help you relax, boost your energy, ease your mind or help to produce serotonin, the hormone of happiness.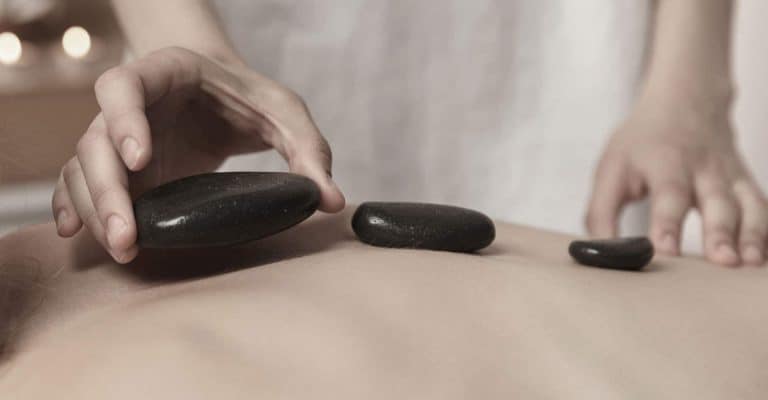 Massage with Volcanic Stones: Hot Stone Massage
The hot stone massage has its origin in volcanic countries such as Indonesia, Mexico and Chile. This spa treatment is performed using hot volcanic stones and benefits from the heat they have naturally. During the hot stone massage, the heat from the stones penetrates deep into the tissues creating deep relaxation and the release of stiffness. This way, hot stones boost your energy as negative energy is relieved already.
The Unique Blend of Minerals: Seaweed Body Wrap
The seaweed body wrap is a body therapy that helps freshen the skin and shape the body with minerals from seaweed. This spa treatment brings essential minerals to your body and helps your body to nourish, soften and radiant. 

Seaweed is rich in antioxidants that help protect skin against toxins, smoke and UV rays. It is best to have a seaweed body wrap in winter as dead skin is more accumulated in the body after summer.